Elon Musk is most likely the most well-known figure in the cryptocurrency community. His pump and dump strategy seems to have done more harm than good. One tweet makes it go up & another one drops it like it's a "hot potato".
Many long-term cryptocurrency investors have always spoken out against people like Musk who use their leverage and resources to manipulate the appeal of cryptocurrency to their liking.
There are days where Musk is the biggest support of crypto and then there are other days where he brings up environmental issues and knocks down crypto mining stating that it will affect climate change. Of course, both of these statements are just his opinion but because of his cult-like following, this manipulates the crypto market.
The Tesla CEO's actions have given birth to a brand-new cryptocurrency known as $STOPELON.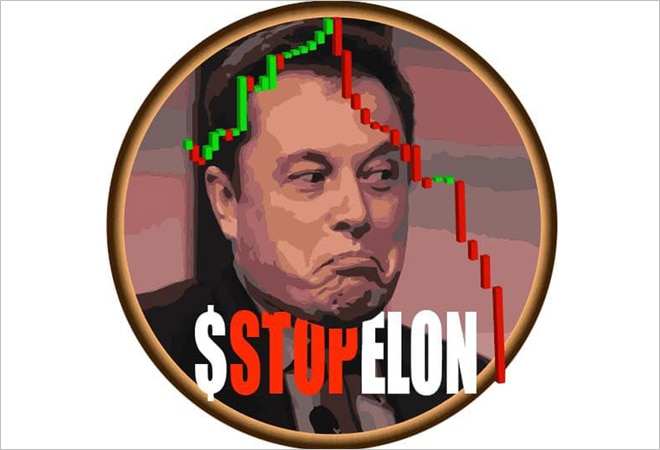 It's been a week since the coin first entered the crypto world and in just a day its value shot from $0.0000019 to $0.00009450.
That's a 4874% rise in just 24 hours. It has a market capitalization of nearly $30 million.
The name implies that this coin is another meme coin produced by fellow crypto enthusiasts.
Elon Musk has recently received a lot of criticism for his series of reckless tweets and tactics to exploit the cryptocurrency sector. To put it mildly, he has lost a lot of credibility.
The $STOPELON coin's creators say that the coin's price would not be influenced by Elon's tweets or any of his strategies. It is also advised that what the customer has to do is BUY and HODL. The coin's unusual name alone was enough to get it some much-needed attention.
On the official page of the $STOPELON coin it reads, "Elon Musk is infamous for irresponsibly manipulating the cryptocurrency market with his Twitter account. Just recently, he did it again, causing a massive crash across all frontiers when he tweeted that Tesla will cease to accept Bitcoin as payment. Anyone with even a shred of critical thinking sees through his lies. He has been trying to pump crypto for ages, tweeting about it to no end, and even going to Saturday Night Live as a final resort to get Dogecoin up! It's ridiculous!"