A sportswoman and an athlete emerged after spending 500 days in a 70-meters deep cave. Beatriz Flamini appeared after having read 60 books and drank a thousand liters of water. She spent a year and a half in a cave in Granada as an experiment which was closely monitored by scientists. 
An Excellent Experience
After coming out of the cave, Beatriz Flamini described her experience as  "excellent, unbeatable". She entered the cave at the age of 48 when the entire world was going through a static and isolationary phase of quarantine due to the Covid pandemic. Her stay in the cave was closely monitored by a team of psychologists, scientists, and researchers without physically contacting her in 500 days.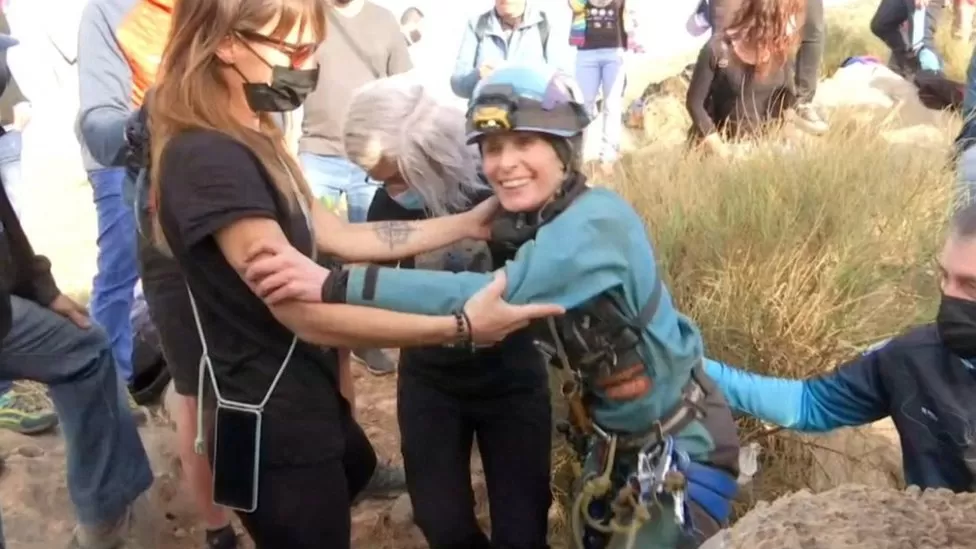 A World Record
After appearing on the scene Ms. Flamini told reporters that she lost track of time as she couldn't count days anymore. According to Ms. Flamini's support team, she has achieved the world record for the longest stay in a cave, however, the Guinness World Record has not yet confirmed it.