The latest polls revealed that the American adult population is addicted to processed foods. The National Poll on Healthy Aging suggested that one out of every eighth adult American over 50 showed signs of addiction to junk food. Study focused on foods such as sweets, starchy items such as white bread, salty treats, fatty foods, and sugary drinks.
Women Percentage Was higher
Polls had some bad news for adult American women. Adult women in the 50s and 60s had a higher percentage of processed food addiction. 22% of women aged 50 to 64, and 18% of women aged 50 to 80 showed signs of addiction. The percentage was also higher in participants who revealed that they were overweight, lonely or in poor mental or physical health.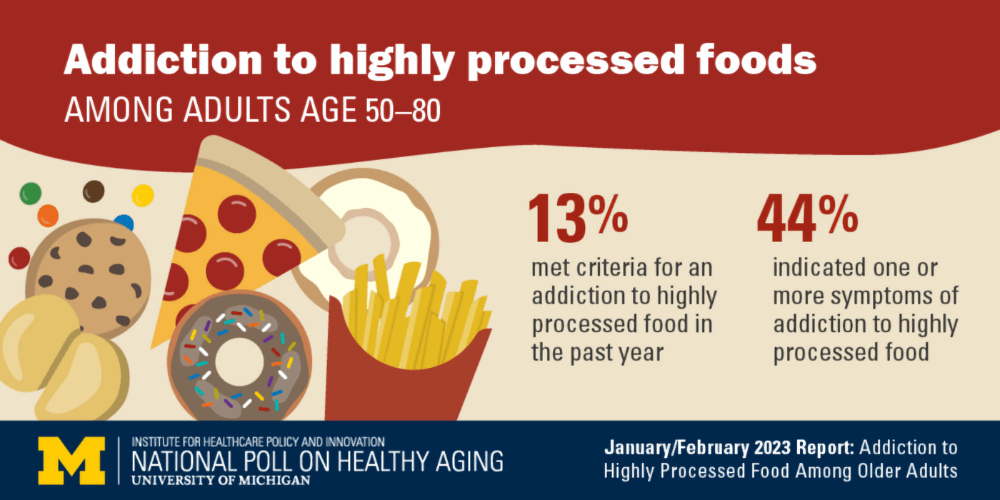 Commonly Reported Symptom
Polls revealed that 2000 participants who took part were asked different questions and based on that they listed the most common symptom of junk food addiction. 24% of participants said they felt intense craving for junk food once a week or few times a week.