In one of the deadliest incidents of the country in the past 10 years, 132 people lost their lives after a suspension bridge collapsed in India's western state of Gujarat. Videos have been circulating on social media which show people taking photos and celebrating Diwali as it collapsed killing 132 people. 
"The British Construction"
The bridge was constructed by the British when they were ruling India back in 1877. This engineering marvel was 1.25 meters wide and 233 meters long. "In this hour of grief, the government is with the bereaved families in every manner," Prime Minister Narender Modi said. 35 out of 132 were minors.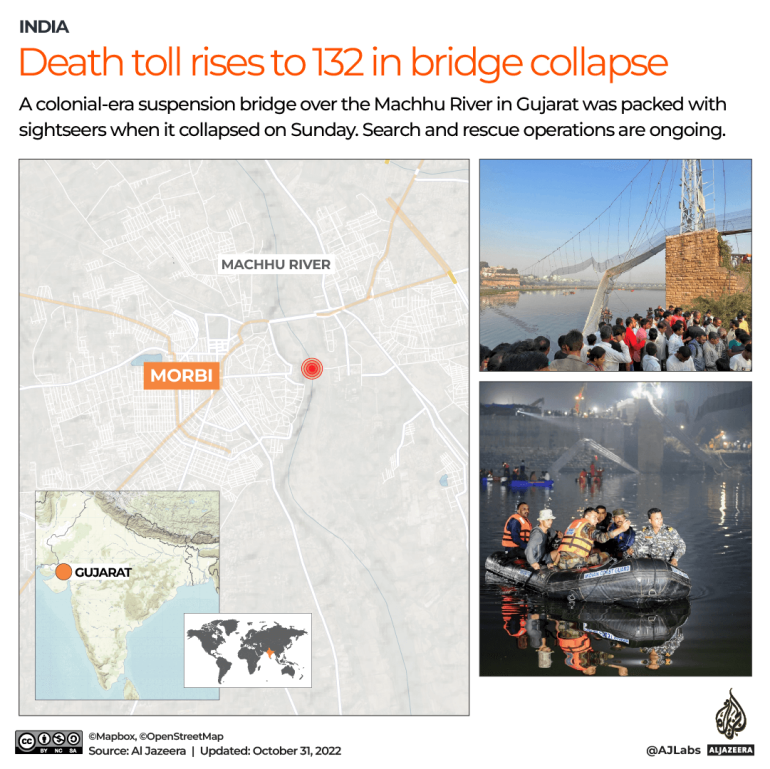 Overcrowding
The bridge fell due to overcrowding which was evident from the fact that more than 500 tickets were issued to the public on Sunday. Oreva group, Gujarat's electrical appliances maker, was blamed for the incident as they issued tickets without any restrictions. The group had been responsible for bridge maintenance for the past 15 years.