The United Nations General Assembly rejected Russia's annexation of Ukrainian territory supported by an overwhelming majority. Russia officially occupied four key regions of Ukrainian territory in a referendum in late September. The move to occupy more than 15% of the territory was met with anger from the West and the United Nations.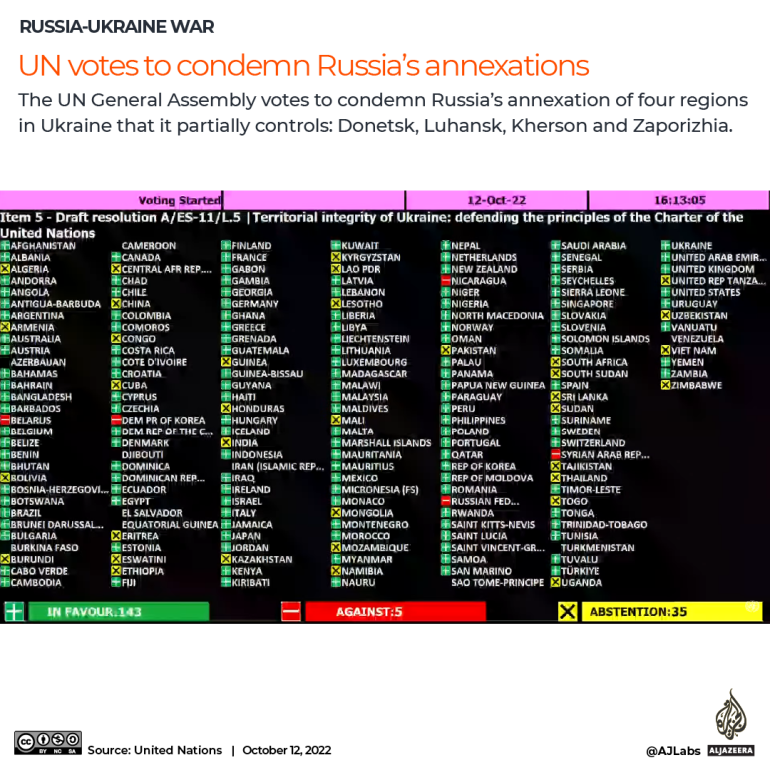 143 Countries Condemned
143 countries out of 193 countries supported the vote to reject Russia's land grab in the assembly. All of the countries that supported the decision called for sovereignty, integrity, and unity for the Ukrainian territory annexed by Putin. "It's amazing," the Ukrainian ambassador to the United Nations said while talking to reporters. Out of 193 countries, 35 countries abstained from voting including China.
Biden's Statement
US president, Joe Biden praised the United Nations General Assembly vote against the Russian annexation. He said the vote sent a clear message to Moscow. "Russia cannot change borders by force,'' he said.