A recent WSJ survey shows the analysis of breakthrough reports of covid-19 patients as it sharpens the trends who are particularly getting infected, hospitalized, or at the maximum risks even life-threatening.
Specifically, the trend of breakthrough cases of Covid-19 is hitting older people and/or with other critical severe health conditions who remain at risk despite vaccinations.
A collective data shows that there were more than 1.89 million fully vaccinated patients who got the covid infection and at least 72,000 of them had to be hospitalized which 20,000 were dead in the U.S. this year.
The federal data and data from the states show breakthrough infections are growing among vaccinated people beside unvaccinated people are primarily driving pandemic numbers.
The journal survey spotted it out from more than 21 million fully vaccinated people analyzing their covid infection records in different age groups and if they are carrying diabetes, chronic lung disease, cardiac problems, renal problems, and complications related to immune systems.
Parallel to that, South Carolina shows 79% of people hospitalized with breakthrough infections had either of a complicated health condition existing mentioned above, also leading the ICU occupancy to 88%.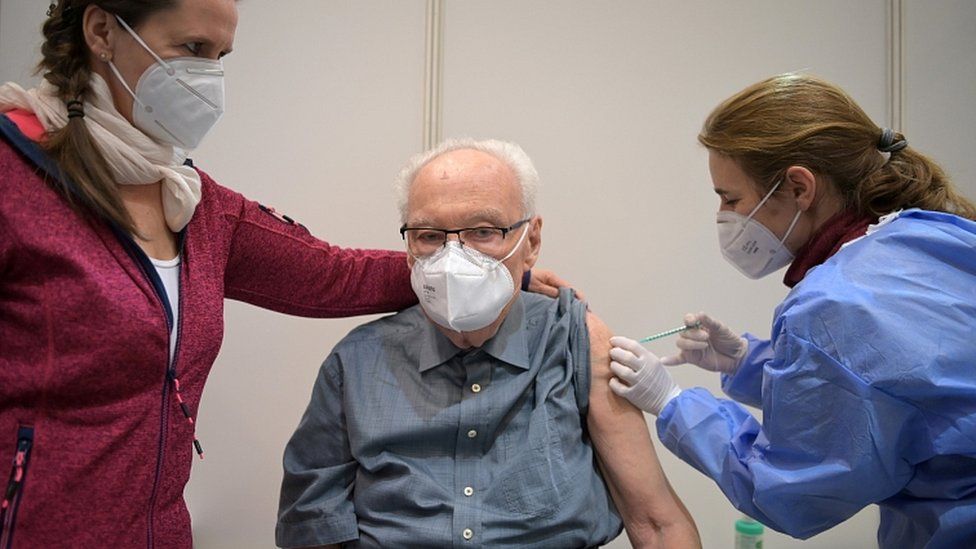 The number of emergency room visits by vaccinated people age 65 and older are increasing 80% of the breakthrough deaths among vaccinated people are coming from that age group.
CDC Director Rochelle Walensky said on Wednesday, "We want to reinforce the importance of people who are eligible getting boosted now."
Bottom Line: A recent WSJ data analysis shows that the numbers of covid breakthrough cases are alarmingly increasing, specifically hospitalization and death rates are extremely high among 65 and older people or with other underlying health conditions. CDC opines for opening up more booster doses to save their lives.