Panic erupted at the Hartsfield-Jackson Atlanta International Airport considered to be one of the busiest in the world when gunfire was shot resulting in three people getting minor injuries in chaos and a pack of flights halted during thanksgiving gateway weekend.
The primary report said it was an active shooting, however, officials later cleared that it was an accidental discharge.
The man who owned the firearm that caused the 'accidental shot' is Kenny Wells, 42, who has been identified as a convicted felon who remained on the loose.
Kenny has been charged with possessing a firearm being a convicted felon, carrying the same at a commercial airport, discharging a shot, and conducting recklessly to create panic among people.
According to TSA's tweet in the evening, Wells's bag was searched at the main security checkpoint at the airport at around 1.30 PM when a 'prohibited item' was identified on X-Ray. Wells was told not to touch the bag until it is checked through. When a TSA officer open the first compartment of the bag, the banned firearm was observed. Wells jumped into it to grab the arms and a bullet was discharged during this shoving.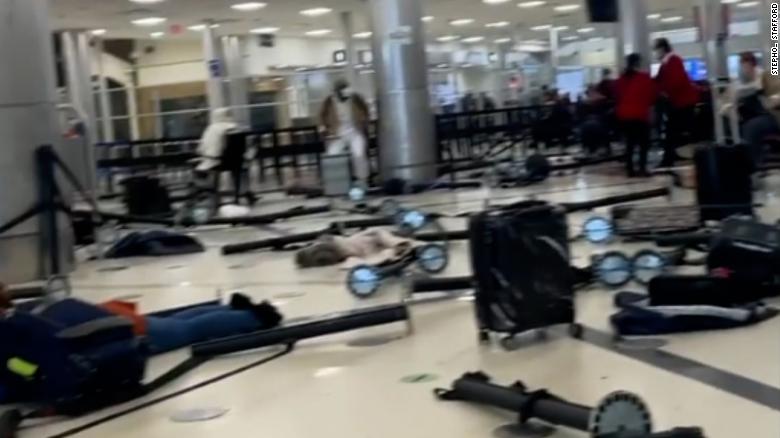 After the gunfire, Wells fled the area running out of the airport exit.
Henceforth, TSA and the Atlanta Police Department decided to ground stop flights preventing from taking off or landing at the airport until the investigation was over in the airport building.
Bottom Line: An accidental gunshot fired from a bagged firearm caused huge chaos at the Hartsfield-Jackson Atlanta International Airport on Saturday where three persons got minor injuries during the panic. Flights were halted during investigations and the owner, a convicted felony fled away from the area quickly after the shot.