During the pandemic recession a huge number of older workers, expected to be 1.7 million, took early retirement due to more health risks, sudden job losses, and fewer opportunities now causing a huge lack of manpower when businesses are opening up and trying to grow in economic resurgence.
The percentage of retired workers among the age group of 55-64 rose 5% while almost 18% of black workers without having a college degree retired before 65.
People of all age groups without having a college degree faced a more competitive situation. Their jobs turned to be more physically demanding, low-paid, and less secure. Shutting down, diversified, or moved-to-online/remote businesses also led these workers to decide to retire with no option left.
At the height of unemployment in April 2020, 67% more workers aged 55 to 64 without a college degree were 67% experienced unemployment. They also had a minimum retirement savings of an average of $9,000 only, with a higher risk of poverty or near-poverty in retirement when pulled out forcefully.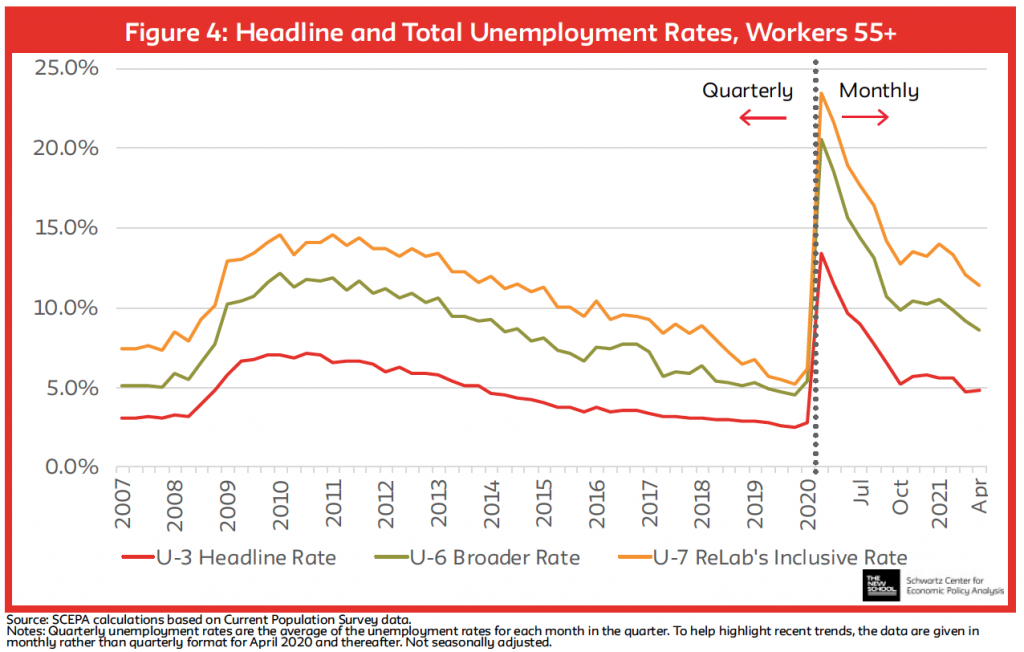 The slow return of workers is causing headaches not only to the business owners but also to the administration as the federal government was expecting a strong economic rebound
Bottom Line: US economy is in a need of workers who were unemployed during the pandemic in huge numbers with old age or without a college degree to be one of the booster parts of the economic rebound in post-pandemic recovery.