The World Bank says most countries in East Asia are facing major setbacks from the COVID-19 pandemic which will increase the difference of economy between this region and the Western World.
Outbreaks of delta variant and slow vaccination in this region except China from the second quarter of the economic year have cut down growth forecasts for maximum economic nodes. The situation is also alarming to create long-run socio-economic problems like inequality which may strengthen the poverty factors as a whole to the majority of the population here.
The gross economic growth forecast for East Asia and the Pacific was expected to be 7.5% which shows to be occupied by China alone at 8.5% with a worse result for the rest of the region just at 2.5% down from 4.4%.
The World Bank observes 24 million more people going below the poverty line unexpectedly in this region as was not projected before. They warn that the region is going to face the curse of inequality and slow growth for the first time ever in the century.
The Asia Development Bank, Manila cut down its growth to 7.1% and assumes 3.1% growth for South East Asia for poor manufacturing due to major lockdowns and low rate of vaccination.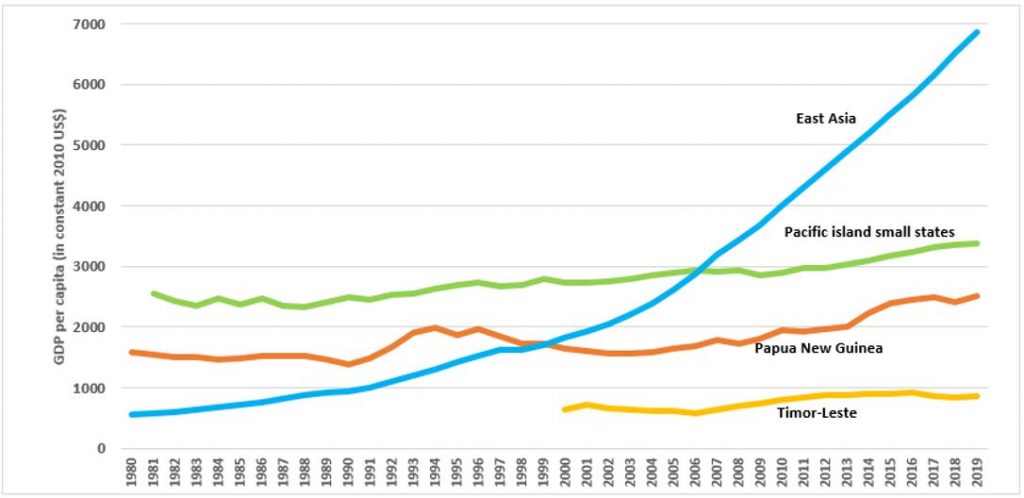 ADB also adds the region could complete vaccination to even less than one-third of its population compared to 52% in the US and 58% in the EU.
Bottom Line: The World Bank and the Asian Development Bank fears a landslide in the economy of Southeast Asia & the Pacific except for China with long-run socio-economic problems like inequity due to low economic growth for delta surged lockdown and poor vaccination rate.