President Biden committed that the US will purchase 500 million more doses of Covid-19 vaccines from Pfizer & BioNTech to donate to underdeveloped countries as a part of the US commitment to donate 1.1 billion doses to meet the global need. He made this commitment at a virtual Covid-19 summit as an annexure meet of the UN General assembly.
Mr. Biden said, "Nothing is more urgent than all of us working together to defeat Covid-19, we're not going to solve this crisis with half measures or middle-of-the-road ambitions. We need to go big."
This is a potential move by the Biden administration as he decided to take a bigger role to accelerate global vaccination programs providing more doses to low and lower-middle-income nations to reduce their struggle to access the required number of vaccines.
A senior Pfizer official said vaccines will be shipped in January with another 500 million doses as an earlier plead to donate will also be shipped by June. The donation program is being conducted by Covax, an international program of WHO to donate vaccines to the poorest nations.
On Wednesday, Pfizer and BioNTech assured to provide an additional 500 million doses to be delivered to developing countries within September 2022.
As per an Oxford University survey, the low-income countries could have vaccinated only 2% of their people with the first dose only, hence, it may result in more deaths in 2022 than 2021.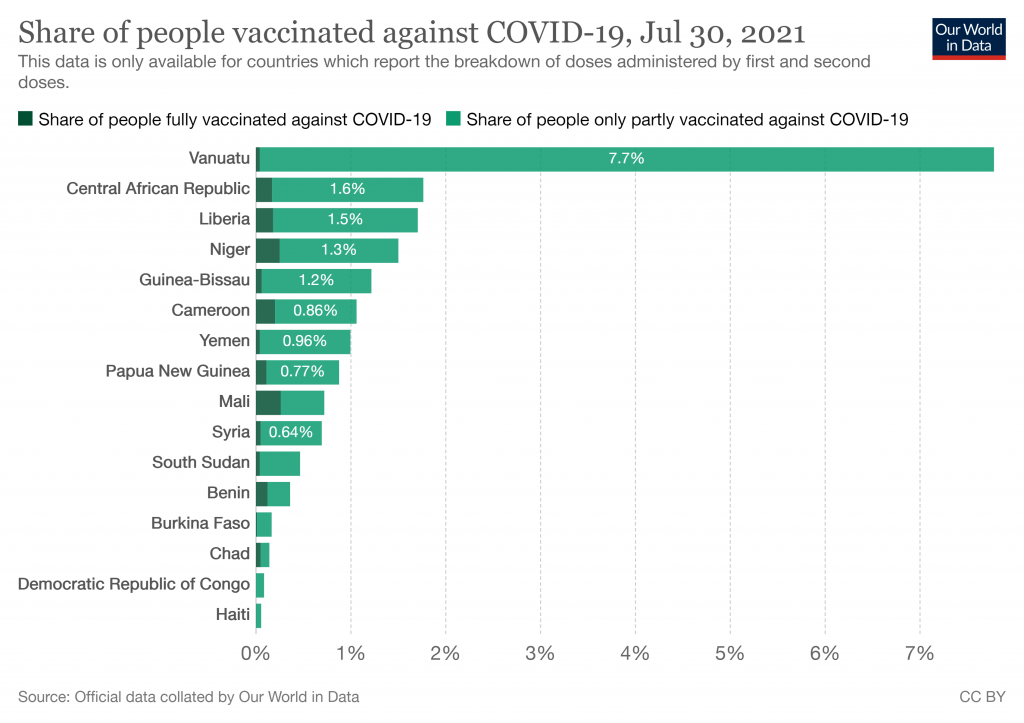 The U.S. also has sent 110 million doses made by Moderna and Johnson & Johnson previously to overseas nations from wealthy allies like Canada and underdeveloped countries like Haiti.
Bottom Line: President Biden committed in UN general assembly virtual Covid-19 summit to donate additional 500 million Covid vaccine doses to underdeveloped countries by January as a part of a global donation of another 1.1 billion doses by the US.