Henri, the Category-1 hurricane turned to tropical depression, did a huge weather massacre in eastern coast of US during the weekend and moved to far east being weekend after a huge a rainfall and landslide in Rhode Island on Sunday.
Being weekend after Saturday night, from it was turned into a tropical storm on Sunday being downgraded from tropical depression by the National Hurricane Centre. The standard maximum wind speed was 70 – 75 miles an hour.
However, within Saturday, more than ten thousand homes lost power connections in Rhode Island, Connecticut and Massachusetts. Heavy rains caused a lot of flush, devastations in infrastructures including road-blocks and others.
President Biden warned of possible flood, power-cut and related effects and said, "this storm has the potential for widespread consequences across the region." He encouraged residents to ensure they have food, water and medical supplies in preparation for the storm and to wear face masks when sheltering in large groups to avoid the spread of Covid-19.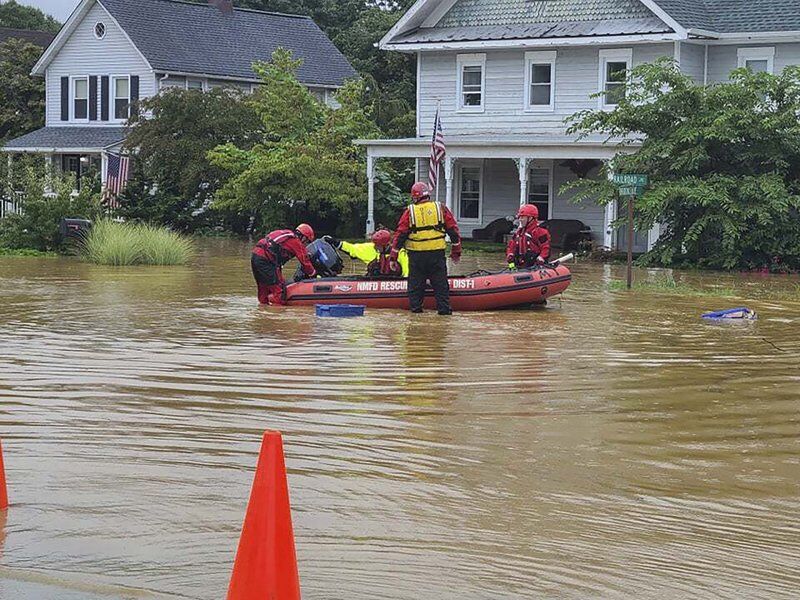 The storm is now predicted to bring 3 inches to 6 inches of rain over parts of Long Island, New England, southeast New York, New Jersey and northeast Pennsylvania, according to the centre.
Bottom Line: Henry, the category-1 hurricane broke in Rhode Island, Connecticut and Massachusetts causing heavy rain and landfall and moving to south eastern being weekend as a tropical storm.