On Wednesday, an overloaded truck crashed on a remote South Texas Highway. The truck included 29 migrants. The authorities reported that almost 10 people had died in the Truck crash including the Driver and 20 people faced severe injuries.
Brooks County Sheriff said, "The van was not being pursued." He further commented that he thought all the passengers were migrants.
The crash took place momentarily after 4 PM in Encino, Texas, USA 281. The passengers in the van said they were 50 miles north of McAllen. Sgt. Nathan Brandley of the Texas Department of Public Safety. The driver's motive was to diverge the highway and reach the Business Route as fast as possible. While he was speeding he lost control and the heavy top of the van banged on a stop sign and a metal utility pole.
Sheriff Urbino Martinez reported that the initial announcement of the death toll was numbered 11 and was later corrected to 10. The 20 migrants who survived the crash faced some life-challenging injuries.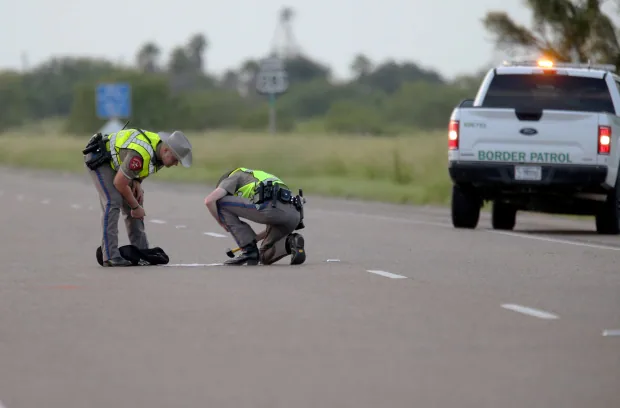 Any information regarding the van was not found and the 30 migrants in the van were held back unless their relatives were notified.
Bottom Line: Texas truck crash left 10 people dead and 20 severely injured with no information on the Van was found.