A suffocating oppressive heat wave in pacific north-west for last few days caused around 76 deaths in Oregon & Washington with an immoderate hike in temperature. Only in Oregon, 63 deaths reported by the local authorities till date including 45 from Portland and 13 from Seattle region.
The National Weather service recorded Portland reaching highest temperature record of 115 degrees on Monday increasing 3 degrees from Sunday whereas Seattle hiked 4 degrees more on Monday respect to 104 degrees on Saturday.
According to Medical reports, 45 deaths reported between the age group of 44 to 97 were due to hyperthermia in Multnomah County compare to only 12 such deaths reported between 2017 and 2019. Many such deaths were found living without fan or air-conditioner.
Dr. Jennifer Vines, health officer for Multnomah County expressed her grief that it becomes a real health crisis showing how fatal a heat wave could at its worst.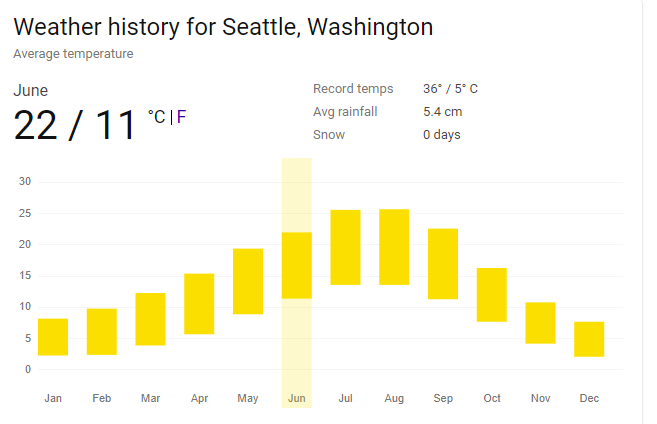 The heat wave also showing its deadly effects in neighbouring Canadian state of British Columbia as well reporting 486 deaths between last Wednesday and Friday.
Weather forecast is showing more anxious report as it says the temperature will remain such unbearably hot for some days.
Bottom Line : A serious health issue broke out in pacific northern-west of the country where 76 people reported death in hyperthermia for an excessive record high temperature due to a continuous heat wave for last few days. Weather report expressed concern that the deadly wave is about to continue for a few more days.