Medicaid and Children's Health Insurance Program (CHIP)suddenly reached a record height of approximately 80 million enrollment reported by Medicare Centres and Medicaid Services. It is assumed that the reason behind this sudden boost is COVID-19 pandemic.
CMS officials said the enrollment boost in Medicaid was not only due to the COVID-19 pandemic but also had a lot to do with the first relief package passed by Congress last year. It was clearly the joint result of states federal matching funds and the virus. Reports show CHIP grew by 1,23,000 and Medicaid from 64 million to 73 million.
The federal government takes care of 90% of the people's cost and 6.2% of the state's expenditure is taken care of under pandemic legislation.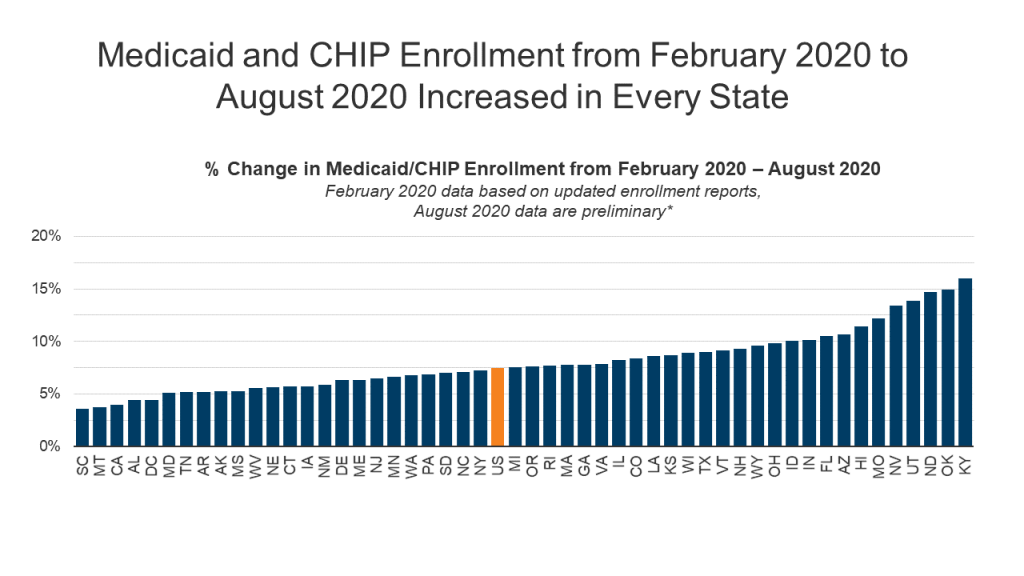 These funds served to be a great source of relief for disabled and low income people and also for the states with high number of Medicaid sign-ups. According to the National Association of State Budget Officers, Medicaid rose to be a crucial part in State Budgets to 30% in 2018 fiscal.
Bottom Line: Within the time frame of 365 days, counting from February 2020 to January 2021, both Medicaid and CHIP witnessed an increase of 13.9% increase. 9.9 million Individuals enrolled newly where 38.3 million children were seen to have enrolled on both the programs.