Forget high school financial literacy for a moment–– adult financial literacy in America is shockingly low. Maybe not that shocking:
The U.S. national debt recently soared past $30 trillion, leaving pensioners and younger generations wondering how the federal government will meet all its outstanding obligations. If Congress can't even set a balanced budget, what hope is there for the rest of us?
Maya MacGuineas, president of the Committee for a Responsible Federal Budget, recently told Yahoo Finance Live that the U.S. "standard of living is lower" because of that.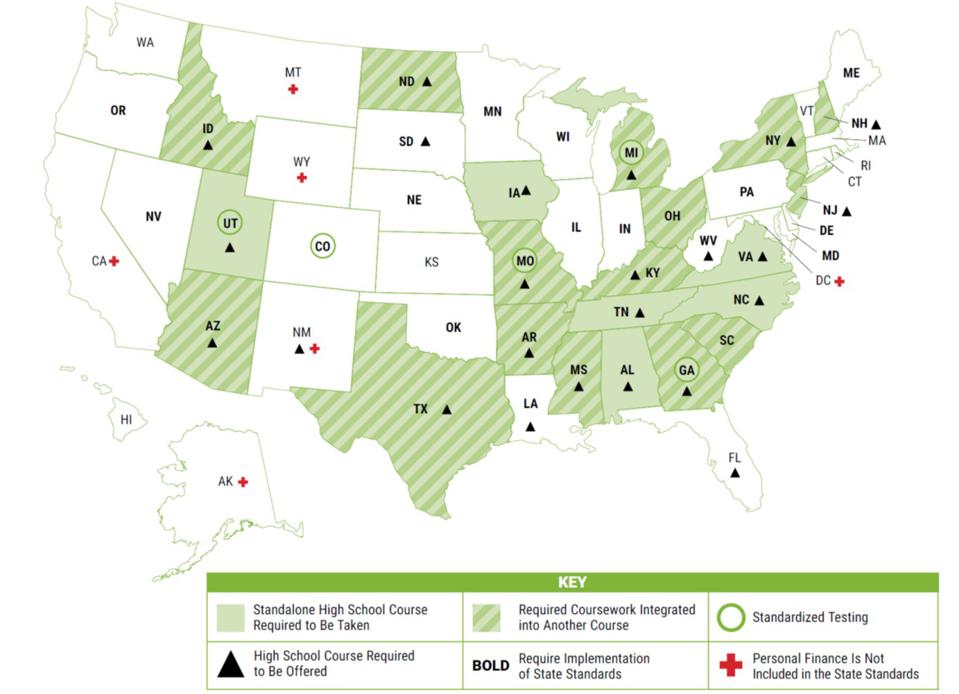 Meanwhile over half of U.S. adults say they're financially anxious, and over three quarters live paycheck to paycheck.
One Rhode Island school is leading the way to a better future. Personal finance classes at Tolman High School are preparing students to be financially responsible adults as they make their way in the world. Class of '21 salutatorian Hanatha Konte told reporters at the Breeze, "The classes really broke everything down for me in a way I understood."
Bottom Line: The success of teaching students how to manage money and balance their household finances has Rhode Island to pass a bill requiring the class for all high schoolers in the state. Gov. Dan McKee signed the bill into law last Wednesday at Tolman High School.

Read More: 'Gorilla Glue Girl': Tessica Brown launching hair care line months after infamous incident