In a shocking incident, popular radio presenter Juan Jumalon, also known as DJ Johnny Walker, was fatally shot while live-streaming from his home-based studio in the Philippines.
The tragic event unfolded when an unidentified suspect entered his studio and shot him multiple times.
According to the police, the suspect asked permission to announce something on air.
Attack on Free Speech
This shocking attack on free speech is worth noting as it happened within Jumalon's own home.
Jumalon's broadcasts were regularly streamed on the 94.7 Gold Mega Calamba FM Facebook page, generating an impressive audience of approximately 2,400.
Jumalon's wife rushed him to the hospital after the incident, but he was tragically declared dead upon arrival.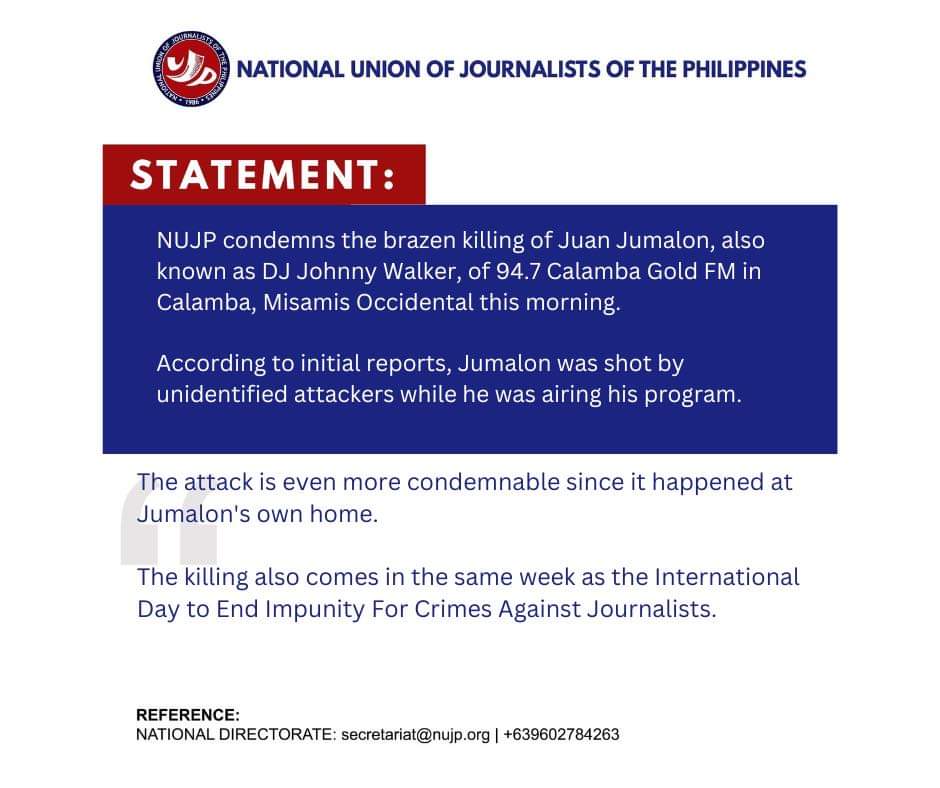 No Previous Threats To Life
According to the local media reports, Mr Jumalon didn't receive any death threats before this tragic incident. The President said he has instructed the police to conduct an intense investigation and bring those responsible to the court of justice.