Meta billionaire Mark Zuckerberg recently announced that he had undergone ACL surgery after tearing his anterior cruciate ligament.
The unexpected injury has forced him to postpone his planned competitive MMA fight, initially scheduled in early 2024.
Zuckerberg shared photos of himself in a hospital bed with his wife, Priscilla Chan.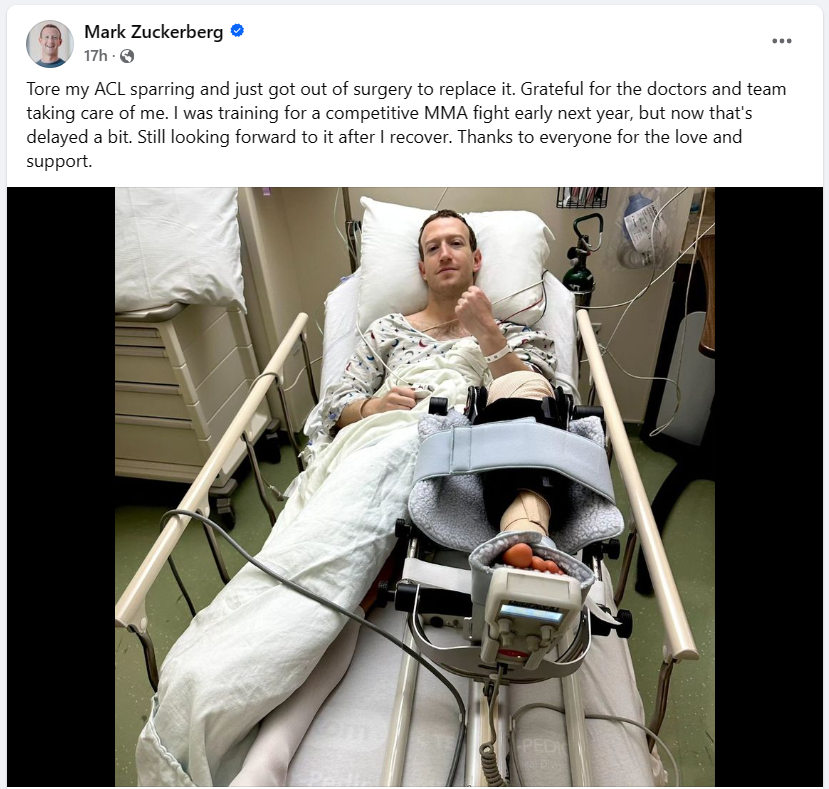 Zuckerberg-Musk Cage Fight
A few months back, there were speculations of a potential cage match between Zuckerberg and Elon Musk, but the fight has never occurred.
According to The Insider, the 2024 fight is unlikely between Elon Musk and Mark Zuckerberg, but we never know for sure.
The fight is delayed after Zuckerberg's injury, setting aside the speculations for at least the following year.
Elon Musk Wants To Fight
Tesla CEO Elon Musk said he was still willing to fight Mark Zuckerberg "anytime, anywhere."
In his interview with Joe Rogan, Musk said he was committed to what he said previously about a cage fight with Mark Zuckerberg.