NASA's camera has captured an image that shows Bear's face on Mars. NASA's photo showed a weird geological feature on the surface of the Red Planet, captured in December. The image was captured with Mars Reconnaissance Orbiter also known as High Resolution Imaging Experiment or HiRISE.
What Is It Actually?
According to NASA, the photo shows a circular fracture pattern forming the head, with two craters appearing as eyes. The appearance of a bear's nose is created by a V-shaped collapse structure, as can be seen in the image. The circle shown in the image could be the settling of material on top of an impact crater that has been filled with lava or mud. The feature resembling a nose may have been caused by a volcanic vent or a mud vent, according to Dr. McEwen, a planetary geologist.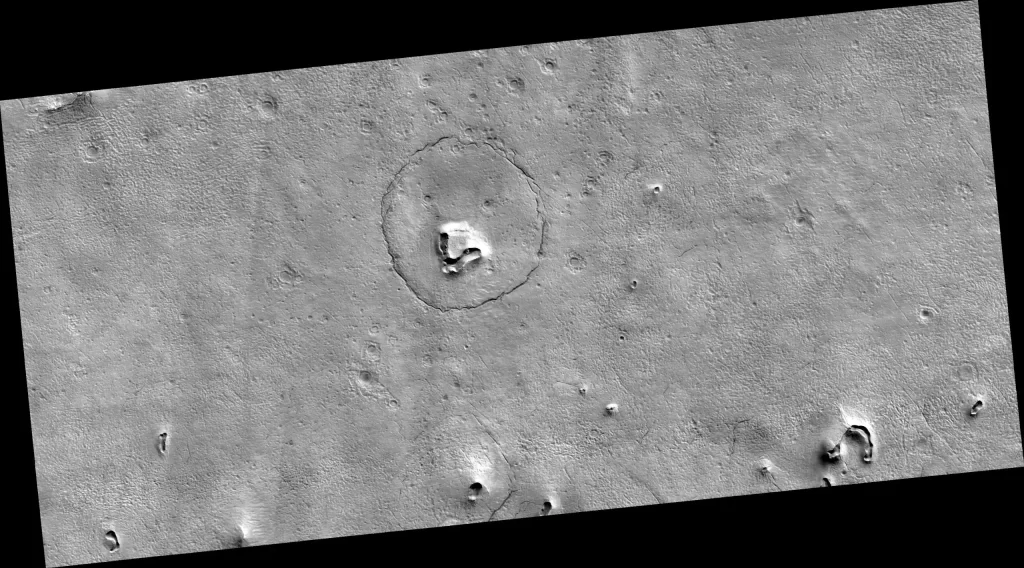 The MRO
Mars Reconnaissance Orbiter is a spacecraft launched by NASA in 2005. The primary objective of the spacecraft has been to investigate the surface and atmosphere of Mars. The spacecraft has been circling around the planet's surface since 2006 and has made significant discoveries.