The Iranian regime has jailed a couple whose dancing video went viral. They were seen dancing in the capital city of the country. The sentence comes at a crucial time of protests that have gripped the country for five months. The video was shot near Tehran's Azadi Tower.
Jailed For Dancing
Astiazh Haqiqi and her fiance Amir Mohammad Ahmadi were found guilty of spreading corruption, prostitution, and propaganda through the video that they uploaded on Instagram. The 10-year sentence is a continuation of other sentences and executions by the Iranian regime as it had cracked down on the protests around the country. The couple didn't link their dancing video to the ongoing protests in any way, but the Iranian regime is currently seeing things differently.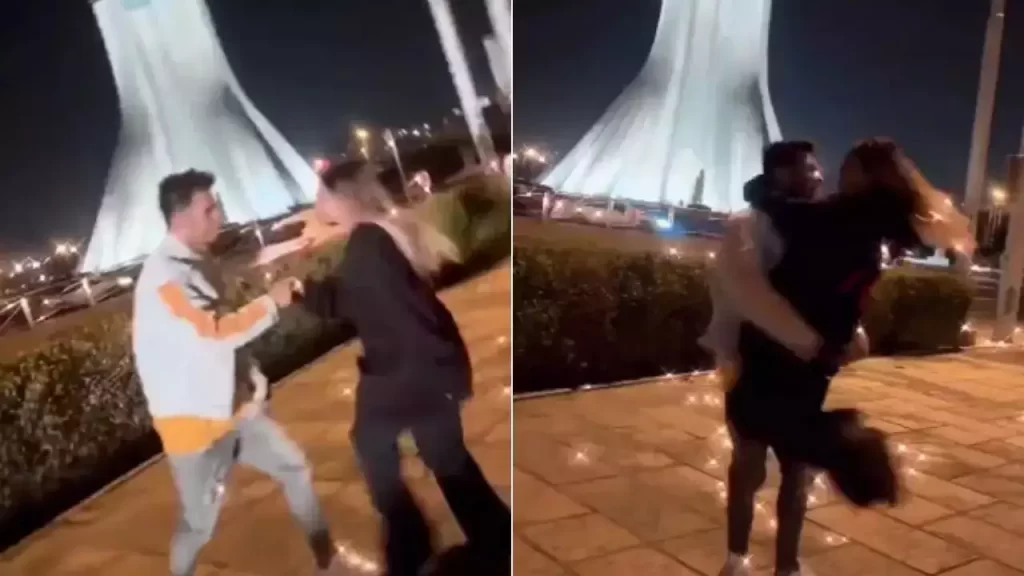 Social Media Ban
The house of Astiazh Haqiqi, a fashion designer by profession, was raided and was arrested afterwards. The sentence also comes with a two-year ban for the couple. They'll not be able to use their social media for two years.