Twitter CEO Elon Musk has decided to make his twitter account private for a day. The tech billionaire informed his followers that he will be making his account private to see if there is any change in his account's reach.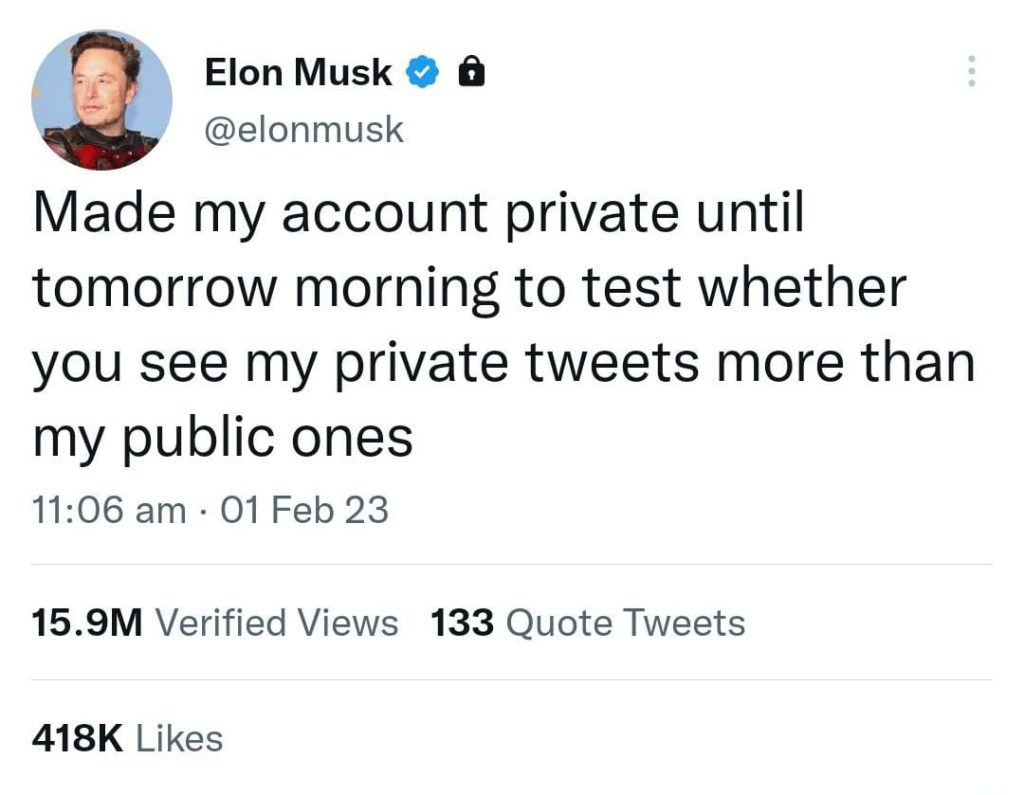 The Reach Factor
"Made my account private until tomorrow morning," Musk tweeted after which he made his account private. Elon Musk is experimenting to see if setting an account to private would show his posts to more of his followers. So far, his tweet is viewed by 16 million of his followers. "Something is wrong," he tweeted in response to someone asking why he did so.
Reach Is Five Times Higher
According to Ian Miles Cheong, a social media infleuncer, posts are likely to increase their engagement rate if they are set to private. Several other twitter users also noticed the effect after they were able to set their accounts to private.