A helicopter accident has killed important Ukrainian officials. Key officials of the Ukrainian ministry including deputy minister and state secretary and the Interior minister, died as their helicopter crashed in Brovary at 08:30. According to the Security Service of Ukraine (SSU), 17 people have lost their lives in the accident.
Technical Malfunction Or Possible Sabotage
The investigation is still underway to look into the possible reasons behind the helicopter crash. The SSU is speculating about the possible causes at the moment. There could be several reasons including a possible sabotage, not following the rules or even technical malfunction, the SSU said. Denys Monastyrsky, the interior minister who died, was on his way to meet the head of police in the city of Kharkiv.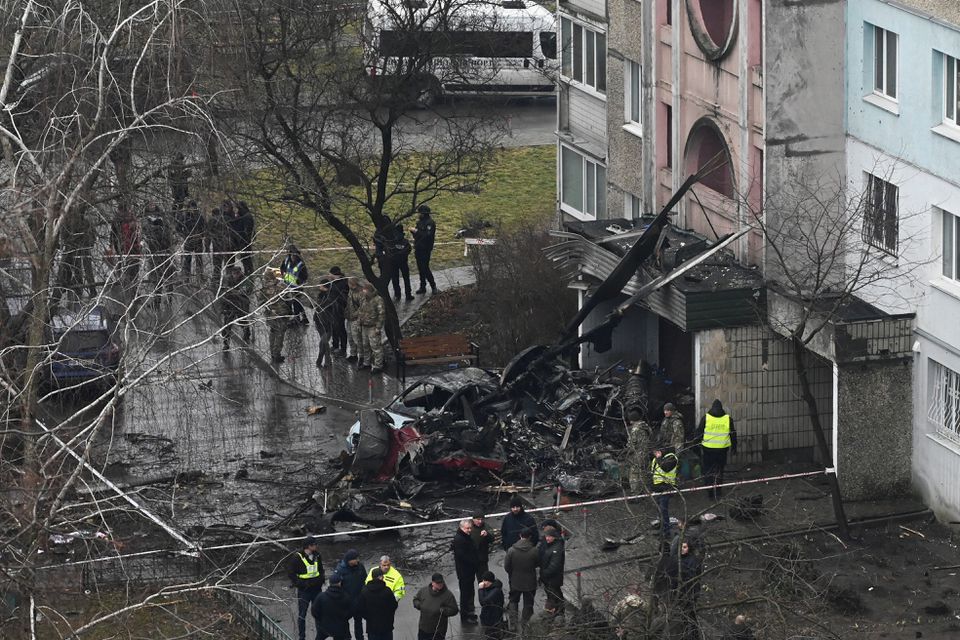 Russia To Blame?
Some of the witnesses have accused Russia but none of the Ukrainian officials have accused Putin at the moment as they think the investigation should determine who to blame. "It's really too early to talk about the causes," the Air Force spokesperson said.