Everyone knows that price tags, for most of the part, are made up of paper. A tiny amount of plastic is used to protect the price tags so as to make sure it doesn't fall. But the UK supermarket has changed the game for other supermarkets, but customers recently realized that the price tags are not paper but digital screens.
How Did The Customers Find Out?
Well, it all started with a video on TikTok posted by a girl named Jenna, @jennatheravenuk on TikTok. She uploaded a video of a glitch she found in one of the price tag screens. She was astonished to know that the price tags were not paper but digital screens. Aldi is considered to be Britain's Cheapest supermarket but despite the fact that it is the low-cost supermarket, Aldi is actually ahead of the curve.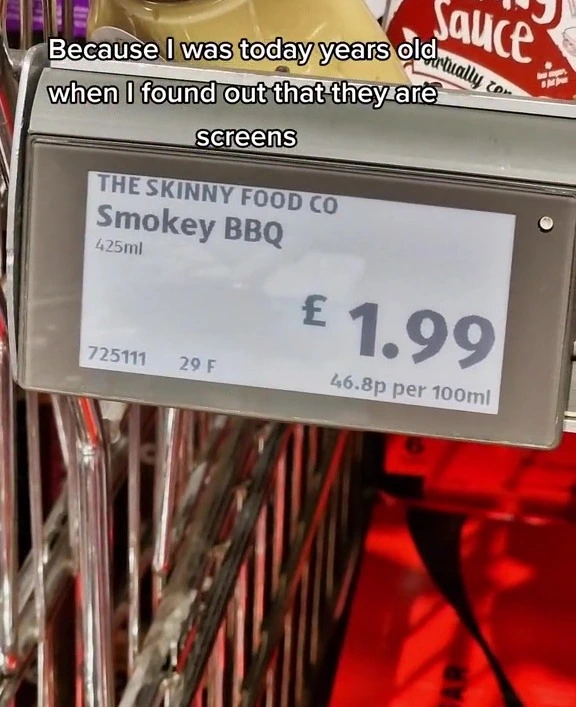 New Feature To Help Reduce Paper Usage
According to one of the people commenting on Jenna's video, this may have been a new feature in order to reduce the amount of paper used and to save time and money. It's not sure if that could have been the reason for the digital screens but the effort was well appreciated.