Thailand's naval ship, HTMS Sukhothai, sank in the gulf of Thailand carrying 106 sailors. Videos shared on social media revealed shocking scenes of a sinking ship just before ocean waves took away its peaceful ride. About 20 nautical miles out to sea, the loss of power and water waves disabled its engines. According to the latest reports, more than 30 sailors are still missing.
Rescue Mission Underway
The rescue mission immediately got in action and the army sent two helicopters and three more ships. In the initial stages, Thailand's navy said that all the crew members were safe but later issued a statement saying 31 sailors were still missing and will be recovered soon. Seawater entered the ship, cutting the ship's power which caused the crew to lose its control over the ship. "I am following the news closely," Prayut Chan-o-Cha, Thailand's Prime Minister said in a statement as the rescue mission was underway.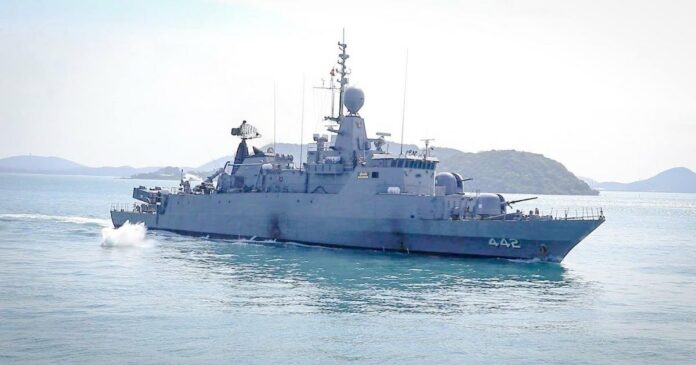 First Incident Since WW2
This is the first incident of a Thai ship sinking since the second world war. The ship was equipped with multiple missile systems, torpedoes and naval guns and was built by the US in 1987.