On Friday, November 25, 2022, NASA Artemis I officially traveled further than any spacecraft that will carry humans by entering a distant retrograde orbit.
Artemis I Mission
Artemis is the new missions that will take humans back to the moon.
This first mission is a test flight to see how the rockets and spacecraft will perform for the future.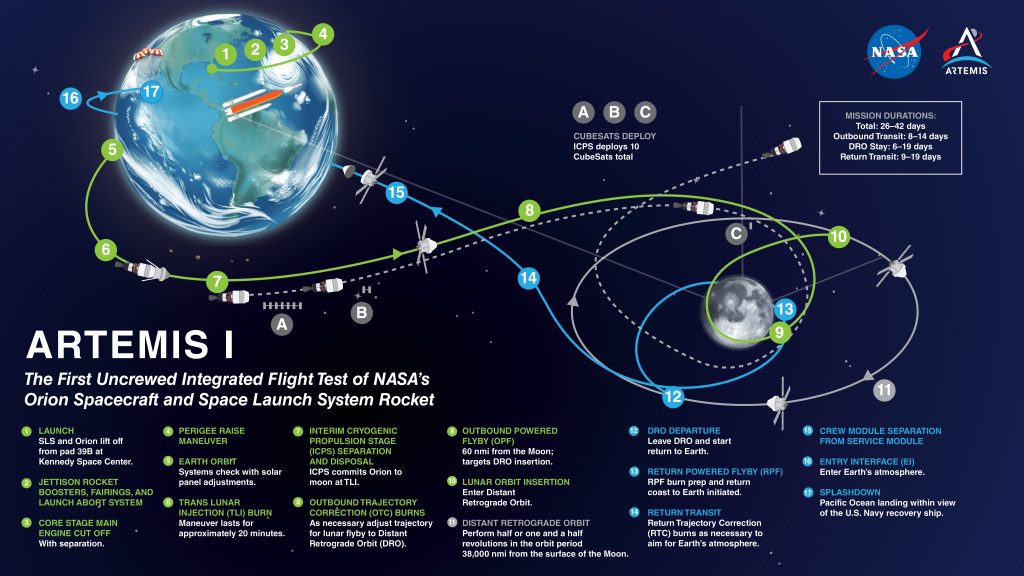 Artemis I New Record
The Orion spacecraft has reached the furtherest part of it's lunar orbit breaking a record that was previous help by the Apollo 13 Mission spacecraft.
The distance is more than 270,000 miles from Earth. Apollo 13 spacecraft was at a maximum distance of 248,655 miles from Earth.
The spaceship will stay in the lunar orbit for 6 more day before heading back to Earth.