A passenger plane carrying passengers fell into lake Victoria this Sunday in Tanzania. The aircraft was attempting to land amid stormy weather at an airport in Tanzania. The aircraft was headed towards Bukoba airport from Dar es Salaam.
No Fatalities Yet
Authorities have said that out of 43 passengers, 26 have been rescued in a rescue operation without reporting any fatalities. All those rescued were transferred to a health facility nearby. "We have managed to save quite a number of people," William Mwampaghale, Province police officer said. Videos circulating on social media show the plane was fully submerged in the lake with only its tail visible in the water.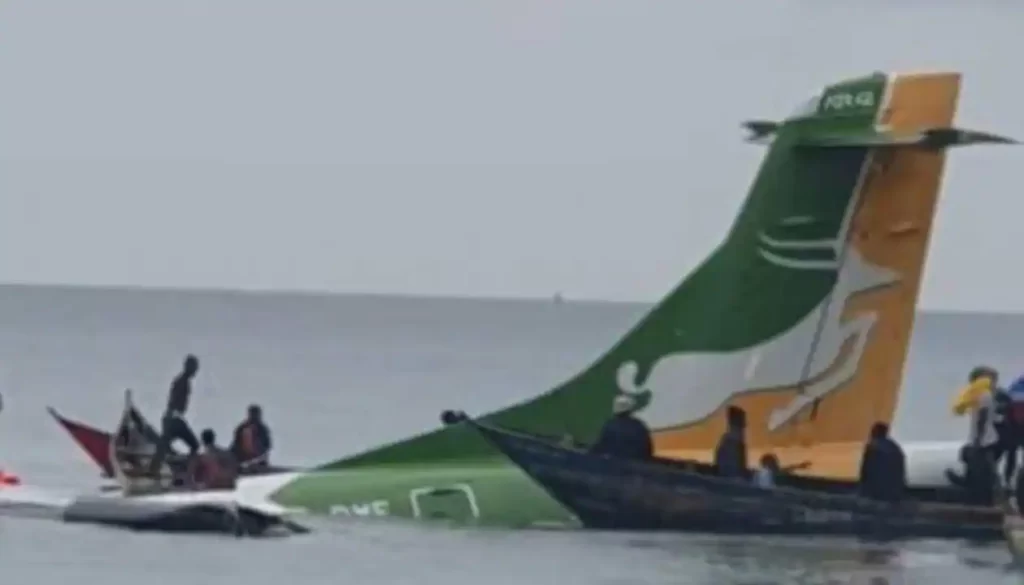 Rescue Operations Underway
The rescue teams have been working to rescue the remaining passengers. "Let's be calm at this moment when rescuers are continuing with the rescue," Tanzanian President Samia Suluhu said while urging faster rescue operations.