The nightmare for the residents of the world's most polluted capital has appeared once again. Delhi is home to 20 million residents at the moment. The entire population is literally inhaling hazardous air into their lungs. The authorities have also notified the primary schools to shut down from Saturday.
Air Quality Index
The air quality index, a tool for measuring air quality, has jumped over 400 as air pollution increases to dangerous levels in the Indian capital. AQI reached its fatal level of 486 in Jahangirpuri located in Northwest Delhi. 400+ can cause respiratory issues for healthy individuals and can seriously damage already ill people.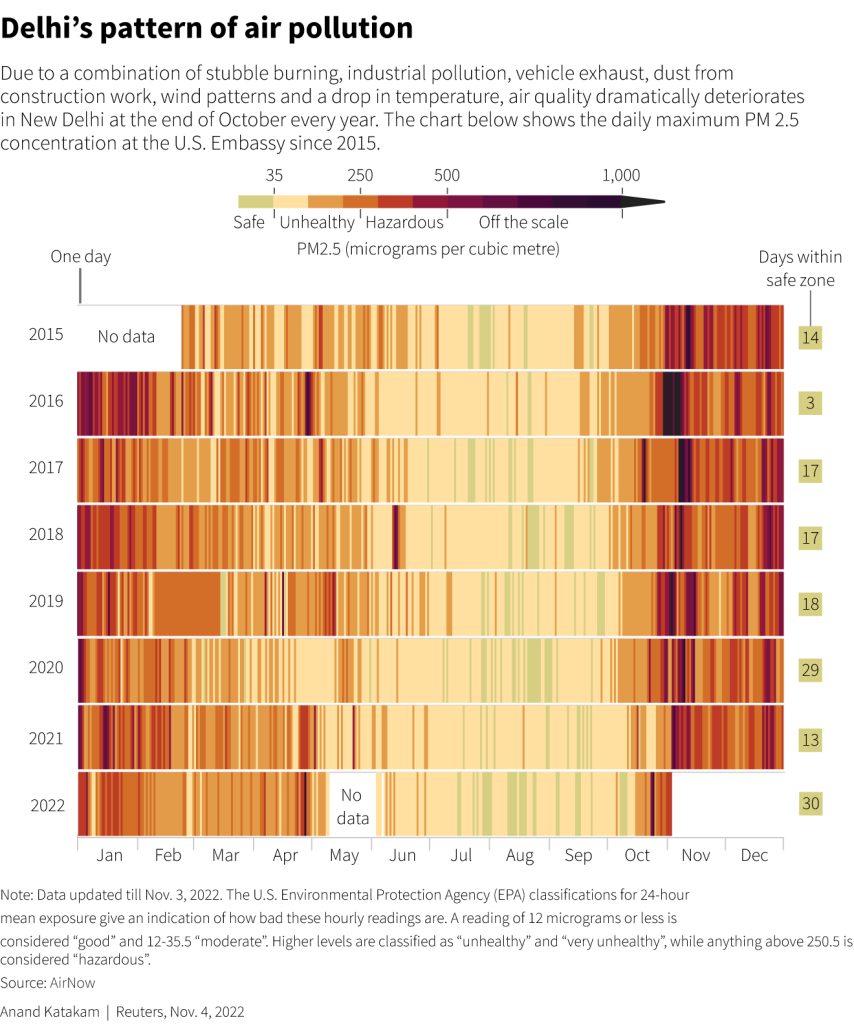 World's Most Polluted Capital
The Swiss air quality technology company, IQAir, listed the Indian capital as the most polluted capital in the world at the moment, after they compiled data for over 4 years. The Indian capital showed increased searches for "air purifiers" in the last few weeks on Google Trends.