People fell like dominoes at a Halloween party that killed 153 and injured more than 80 people in South Korea. Most of those killed included young teens in their 20's mostly women, celebrating Halloween. The incident happened in South Korea's capital, Seoul. The President, President Yoon Suk-yeol has called for national mourning.
What Actually Happened?
Huge crowds when entering a narrow area can cause suffocation and inability to breathe properly. This is exactly what happened in this case. More than 100,000 people gathered for the first time after covid in the area. The festival attracted a huge number of people, and the crowd was "more than 10 times as crowded as usual," one of the participants is reported to have said. The joy changed into grief when people started entering a narrow alley near the Hamilton Hotel, as the move resulted in killing more than 153 young teens.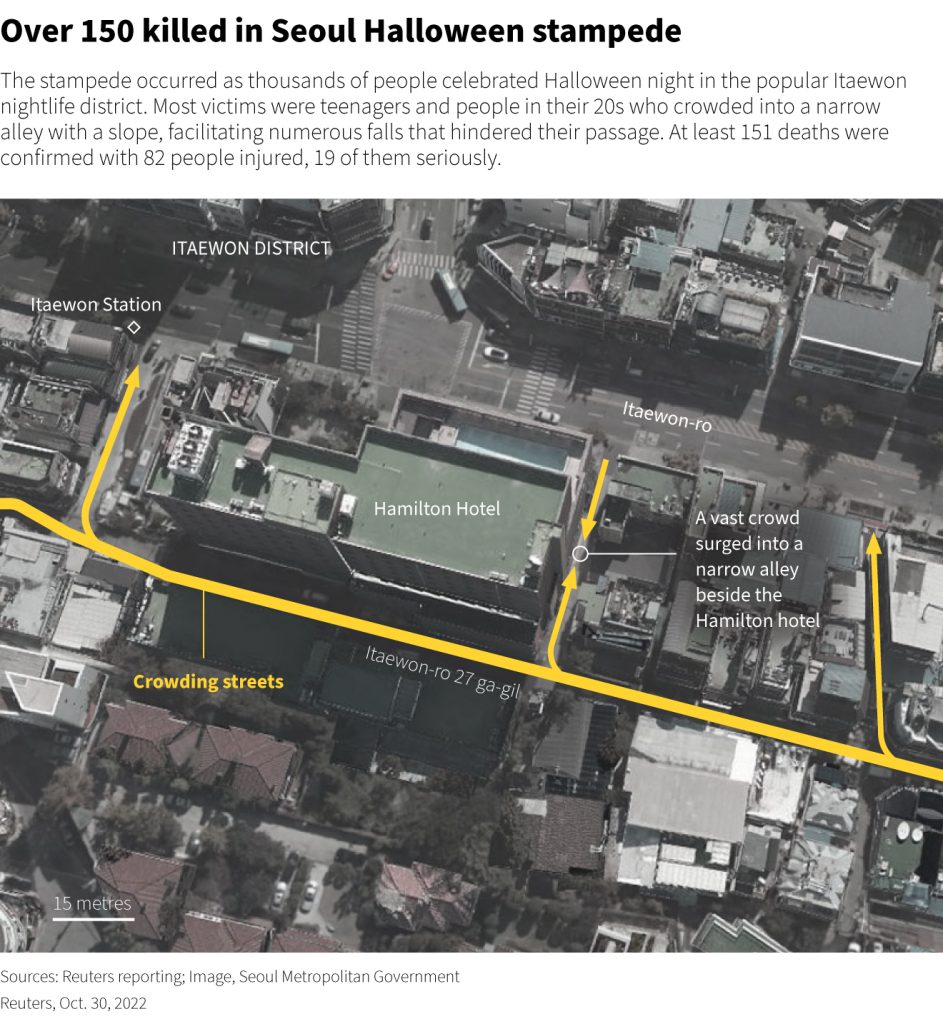 22 Foreign Nationals
The party had foreign nationals from multiple countries. The dead also included 22 foreign nationals from Iran, Uzbekistan, China and Norway.