Scientists have discovered DNA in the icy content of Antarctica that is dated back 1 million years ago.
The DNA
The DNA that was found is called  "sedaDNA" or sedimentary ancient DNA. It was found beneath the floor of the Scotia Sea, north of the Antarctic.
Polar marine habitats like the Scotia Sea are excellent places for sedaDNA to remain intact, waiting for humans to discover it. These ecosystems are characterized by cold temperatures, low oxygen levels, and a lack of UV light.
In order to make sure that the age markers buried in the material were accurate, the recovered DNA underwent a thorough contamination control procedure after being taken from the ocean floor in 2019.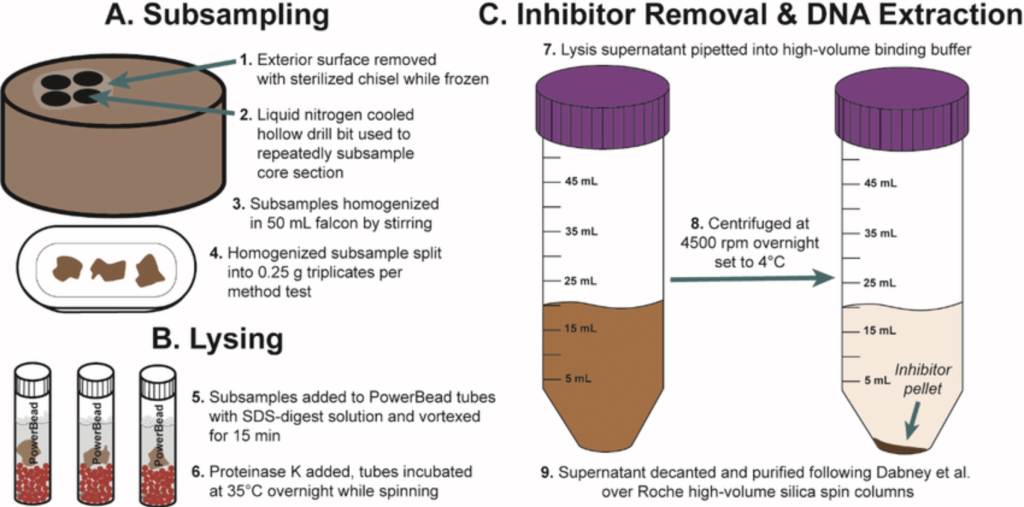 What Will This Help Us Solve?
The sedaDNA will help us figure out what type of animals lived around the Antarctic region.
Not only that, but it will also answer questions about climate change.
The scientists established a correlation between the DNA and warmer periods, the most recent of which in the Scotia Sea occurred about 14,500 years ago.