On Tuesday, the Daily Beast reported that a woman conceived a child with Herschel Walker, the football legend now running for Senate in Georgia, in 2009 while they were dating and he asked her to get an abortion.
The woman has also claimed that she got the abortion and Walker paid for it.
Walker has said this story that the woman has come out with is a lie and never happened.
Herschel Walker's View On Abortion
Walker, much like his Republican colleagues, has a "no exception" policy. He wants to ban abortion throughout the country and believe even rape or incest victim should not be allowed to get one.
Walker has also stated that he would support a national ban on abortion.
Herschel Walker Running For Georgia Senate Seat
In May, Walker won the Republican nomination for a U.S. Senate seat.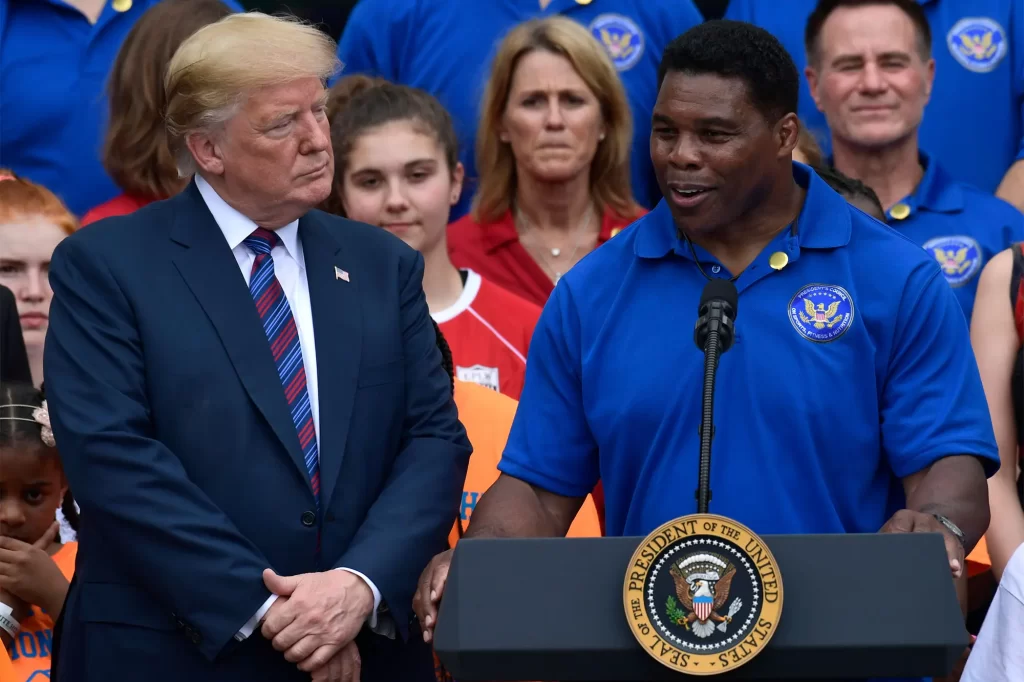 As the GOP looks to recover control of the Senate after losing both of Georgia's U.S. Senate seats in the runoff elections in January 2021, Walker, who is supported by former President Donald Trump, is one of the party's top fundraisers.
He will be going up against Democratic Sen. Raphael Warnock in November.
Herschel Walker Paid For Abortion