It's been 3 days since Putin called for partial mobilization of the Russian army. The speech caused protests in more than 32 different Russian cities. The protestors called for peace with the neighboring country and rejected war.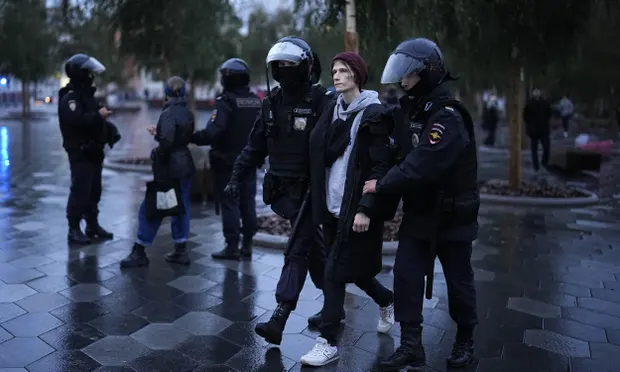 Putin Arrests Thousands
According to the latest reports, more than 1000 protesters have been arrested so far for protesting against the Partial mobilization policy. The mobilization included civilians joining the military and fighting in Ukraine against the Ukrainian forces. The policy also applies to foreign nationals. Russian President Putin signed orders issuing Russian citizenship to any Non-Russian who signs up to serve a year in the country's military. 
Imprisonment For Those Who Surrenders
Putin signed the decree imposing 10 years in prison for anyone who surrenders while serving in the military. The situation clearly shows the shortage of troops Moscow is currently facing in Ukraine.