As royal proceedings take place to crown King Charles III after the death of his mother Queen Elizabeth II, there has been an uprise in anti-royal protest across the United Kingdom.
Anti-Royal Protestors
An Anti-Royalist or protestor is someone who opposes the monarchy or the royal family. This type of protest is nothing new in England and has been going on for years.
A lady in Edinburgh who was carrying a sign that said, "F*** imperialism, abolish the monarchy," was charged with disturbing the peace, while a woman in London who was carrying a sign that read, "Not my king," was removed from the Parliamentary grounds.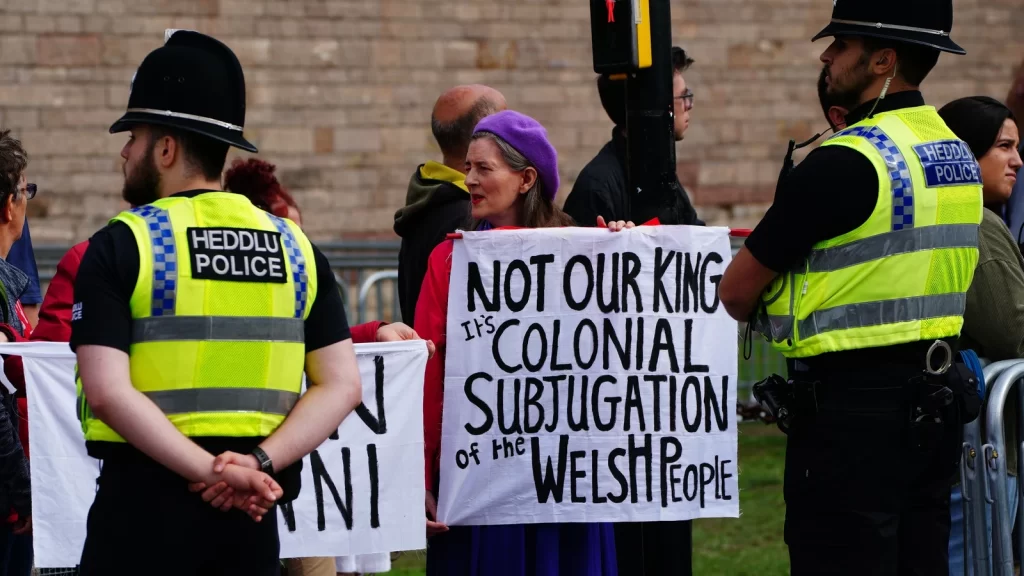 The Arrest of Anti-Royal Protestors
Activists and civil rights organizations have criticized British police for how they have handled those who have openly contested King Charles III's right to the throne.
People who were opposing the monarchy were detained by the police, raising concerns about the government's stance on free speech. When a man heckled Prince Andrew as the queen's funeral drove through the Scottish capital, he was charged with a breach of the peace.