On Monday, August 29, 2022, NASA is all set to launch the uncrewed Artemis 1 mission going back to the moon after 50 years since the Apollo mission.
If there are no weather delays, the launch is scheduled at 8 AM EST.
Artemis 1 Mission
Even though this mission will not carry any astronauts or land on the moon, this is a very critical mission to get back to the moon. While this mission has been delayed and is well over budget, NASA would want to show that their powerful rocket and deep space capsule can achieve what they promised.
Over the course of 42 days and numerous stages, Artemis I will cover a distance of about 1.3 million miles.
Before entering a broad orbit around the moon, NASA intends to fly as near as 60 miles above the lunar surface.
This mission will serve as a start and test for future missions to the moon.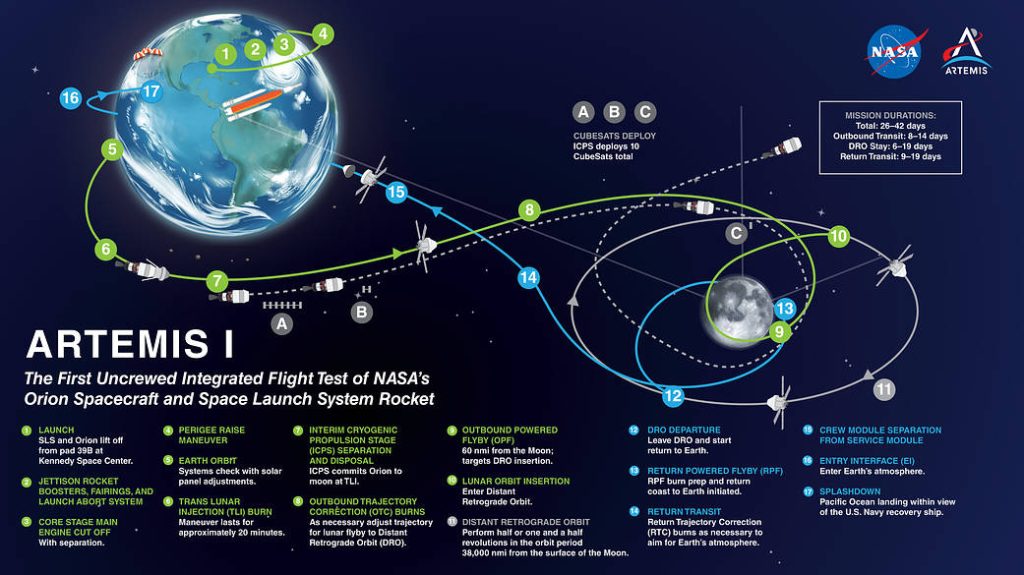 How To Watch Artemis 1 Launch?
Since this is one of the biggest missions for NASA, they are making sure you can watch everything at ease.
Since August 22nd, NASA has had a series of webcasts online for free to watch that will lead up to the launch date.
You can watch for free on their YouTube channel.
World news and all local news should also be covering and showing the launch live on their TV channels. Check your local listing provider.
Future Missions To The Moon
This mission is just the starting point for NASA to get back to the moon. They have plans to land a person back on the moon by 2025.