A new virus called the Tomato Flu has infected 82 children between the ages of one and five since July 26th of this year in India. The virus first appeared in Kerala, a state in southern India, and has now spread to two other areas.
What Is Tomato Flu?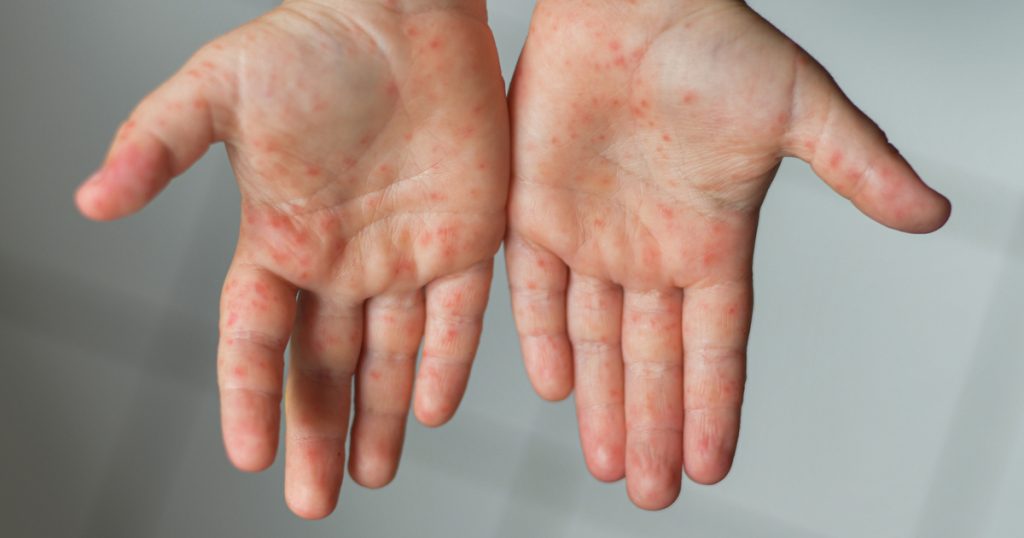 Fever, joint discomfort, and red, tomato-like rashes are the characteristics of tomato flu or tomato fever, which typically affects children under the age of five. Along with this, viral fevers can also cause diarrhoea, dehydration, nausea, vomiting, and exhaustion.
What Causes Tomato Flu?
According to doctors, tomato flu might be a complication of the mosquito-borne diseases dengue fever or chikungunya, or it could be a brand-new form of hand, foot, and mouth disease.
Symptoms Of Tomato Flu
Here are some Symptoms of tomato flu:
Fever
Fatigue
Body aches
Red-like rashes on the skin
Should You Worry?
Experts currently warn against panic.
But according to Dr. Amesh A. Adalja, a senior scholar at the Johns Hopkins Center for Health Security anticipates that the tomato flu will expand beyond the present locations.
Dr. Thomas Russo, professor, and director of infectious diseases at the University at Buffalo in New York believes that if tomato flu is in fact a kind of HFM sickness, it has the potential to spread globally.
Tomato flu doesn't seem to be a serious health hazard right now.