The threats initiated after the visit of US House Speaker Nancy Pelosi continue as more US lawmakers visit the island. A US delegation composed of 5 key members will meet senior Taiwanese  leaders  to discuss Washington-Taipei relations, regional security, and trade, 12 days after The US House Speaker Pelosi's visit and amid increasing tensions with China. A US delegation of lawmakers landed in Taiwan for a two-days visit during increasing tensions between China and Taiwan. China has conducted major military drills near Taiwan  protesting against infringement of its sovereignty as it considers democratic Taiwan as its own territory. 
"This is a solemn deterrent against the US and Taiwan for continuing to play political tricks and undermining peace and stability across the Taiwan Strait," Shi Yi, spokesman for the Chinese military's Eastern Theater Command, said in a statement, promising to "resolutely defend national sovereignty".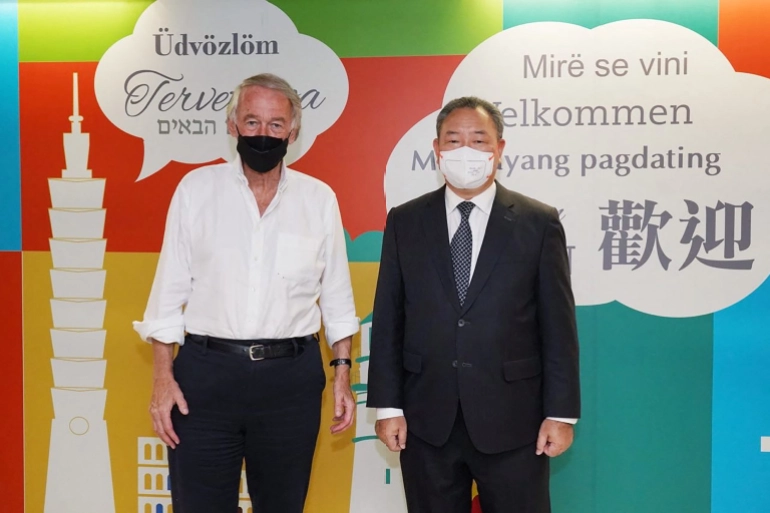 China imposes sanctions
China has said it is sanctioning seven Taiwan officials over their support for the self-ruled Taiwan's independence.
The 7 members group will not be allowed to enter mainland China and the territories of Hong Kong and Macau, and restricted from working with Chinese officials, state news agency. China considers the democratic Taiwan as its own territory and maintains that it seeks peaceful reunification otherwise it will take the land over by force, if necessary. China accuses the United States and Western allies of going against its "one China" policy and supporting separatist forces in Taiwan, while Washington backs Taiwan without recognising it. The Chinese sanctions are unlikely to have much impact on the Taiwanese officials because they have never traveled to China and never intend to do so.
Chinese military muscle
China has once again initiated military drills near Taiwan US lawmakers' visit to the Island. Pelosi's visit to the Island on August 2nd, angered China which responded with test launches of ballistic missiles over Taipei for the first time but this time Chinese drills were somewhat on a low level. The US lawmakers delegation left Taiwan on Monday and after that Taiwan foreign office shared videos on Social media. Taiwan held its own military drills showing the military muscle against a potential Chinese invasion of its territory. "China will take resolute and strong measures to defend national sovereignty and territorial integrity. A handful of U.S. politicians, in collusion with the separatist forces of Taiwan independence, are trying to challenge the one-China principle, which is out of their depth and doomed to failure.", Chinese Foreign Ministry spokesperson Wang Wenbin said at a daily briefing Monday.