It's been 18 years since Gmail came into service. Since then it has taken shape of the largest email service on the planet with 1.5 billion daily users. Now, to celebrate its 18th birthday Google is giving the mail service a new look by integrating its other platforms like Meet, Chat, and Space with it.
Key Reasons Behind This New Look
According to Google's product manager Neena Kamath, the recent Covid-19 pandemic introduced a new era of work-from-home and in this new era, many users found themselves shifting between emails, calls, and chats frequently. So to meet this new user's demand Gmail is now incorporating an integrated look with Meet, Chat, and Space easily available together on the sidebar, which Google is calling a 'Single, Unified View'.
How To Enable The New Look?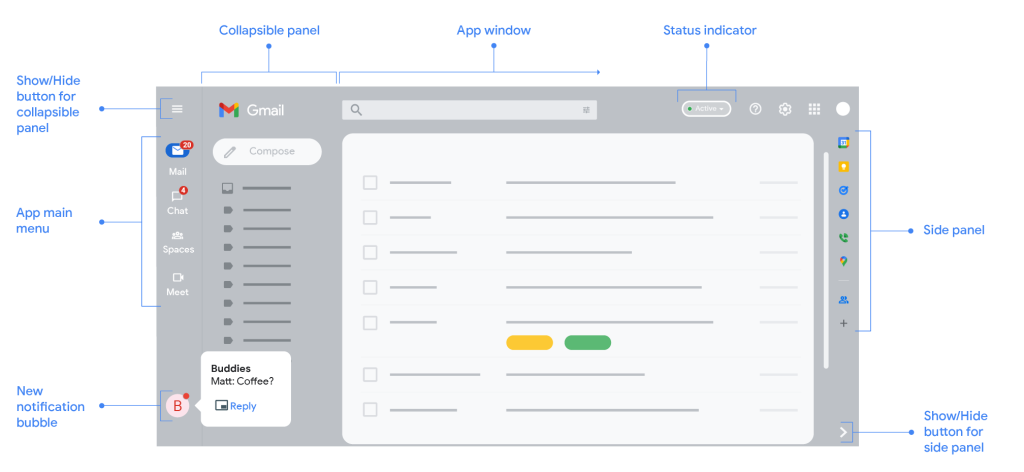 To enable the new look, users need to go to the 'Settings' behind the picture icon, view 'Full Settings', and then Enable Chat. Gmail will automatically switch to the new look.
Once the new view is enabled, users can use 'Quick Settings' to customize what combination of Gmail, Chat, Meet, and Space they want on the sidebar.
What If Someone Wants To Shift Back To The Old Look?
If you want to switch back, Google's instructions are pretty easy to follow:
At the top right, click Settings.
Under Quick Settings, click Go back to the original Gmail view.
In the new window, click Reload.