The European Commission, the executive arm of the European Union, is going to force smartphone manufacturers like Apple and other electronics makers to equip their devices with a standard USB-C charging port. EU lawmakers on Tuesday, June 7 agreed to a single mobile charging port for mobile phones, tablets, laptops, and cameras. The equipment makers will have to comply with the new terms by 2024.
Why EU Is Doing So?
We have a deal on the common charger! 🇪🇺

This means more savings for EU consumers and less waste for the planet:

🔌 mobile phones, tablets, cameras… will all use USB type C
🔌 harmonised fast-charging technology
🔌 unbundling of sale of chargers #SingleMarket #DigitalEU pic.twitter.com/qw2cJV4RY0

— European Commission 🇪🇺 (@EU_Commission) June 7, 2022
Brussels has been pushing for a single mobile charging port for more than a decade, prompted by complaints from iPhone and Android users about having to switch to different chargers for their devices.
So, the legislation is designed to cut waste and make life easier for consumers who would theoretically be able to use one charger for multiple devices.
The Big Number
$312 million (250 million euros). That's how much money is wasted every year on unnecessary charger purchases in the EU, according to the European Council. There is also around 11,000 tons of waste produced every year from unused or thrown away chargers and cables, the bloc said.
Impact On Apple
It could have a huge impact on Apple, as the company still uses its own Lightning connector to charge iPhones. Although, it introduced a USB-C port in 12 inch MacBook model in 2015 and in the iPad Pro in late 2018.
Response From Apple
Apple did not immediately respond to a request for comment. However, a spokesperson for the company said last September that the firm stands for "innovation and deeply cares about the customer experience."
 "But we remain concerned that strict regulation mandating just one type of connector stifles innovation rather than encouraging it, which in turn will harm consumers in Europe and around the world".
Types Of Chargers Sold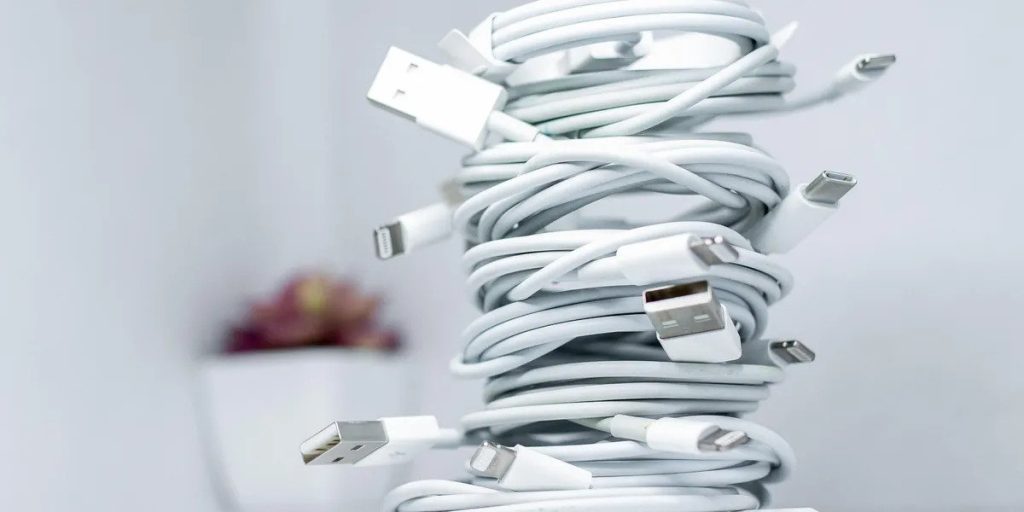 Half the chargers sold with mobile phones in 2018 had a USB micro-B connector, while 29% had a USB-C connector and 21% a Lightning connector, according to a 2019 study from the commission.
Laptops Makers Have More Time To Comply
Laptop makers must also comply, though they will have an additional 40 months after the new rules come into force to make the change.