At its annual Geeked Week event, Netflix announced a slew of new titles coming to its gaming service this year. A few of the new games are tied to some of Netflix's most popular TV shows, including "The Queen's Gambit," "Shadow and Bone," "La Casa De Papel" aka 'Money Heist' and "Too Hot To Handle." The streaming service currently has 22 games available and plans to have 50 titles by the end of this year, some of which are already announced.
In 2020 The Queen's Gambit kicked off a chess revolution, and now it has a game of its own coming to Netflix. Take some lessons from Mr Shaibel, play matches against Borgov or compete against friends in this love letter to the show. #GeekedWeek pic.twitter.com/xCWelNL1x5

— Netflix Geeked (@NetflixGeeked) June 10, 2022
Netflix's upcoming The Queen's Gambit will be a chess game that will let players enter Beth Harmon's world and take chess lessons, play matches, and compete against friends. The company says the game pays homage to its hit TV show. The game was developed by United Kingdom-based Ripstone and will launch sometime in 2022.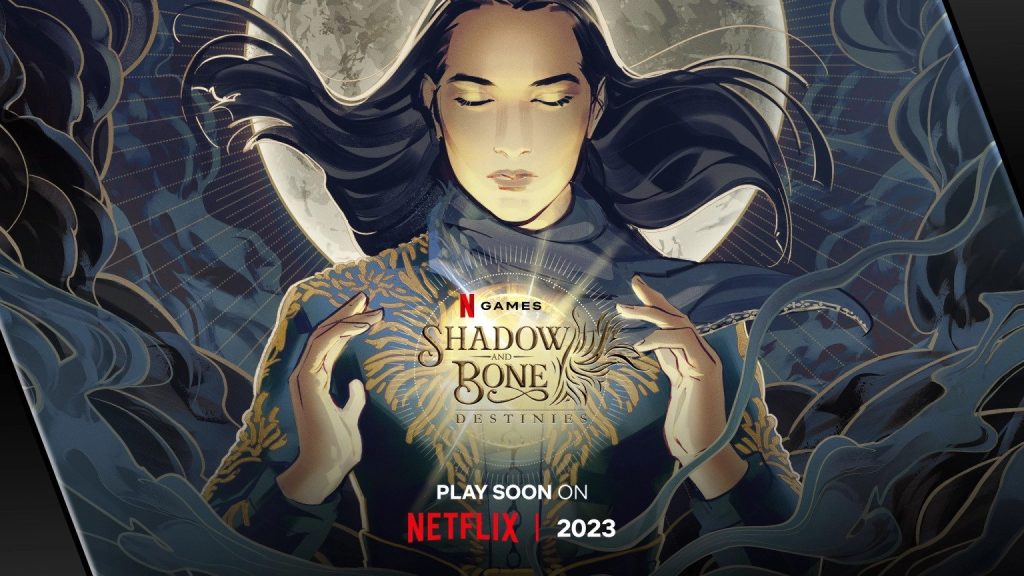 Destinies is a single-player role-playing game based on Netflix's fantasy drama series. Users will be able to play as their favorite characters and travel through the world of the Grishaverse on a narrative adventure to fulfill their destinies. Netflix says players will have to make decisions that will determine how their journey unfolds during the game.
The company's upcoming Too Hot To Handle game is based on the streaming service's popular reality series of the same name. The game will see players meet and mingle with others who are all vying for their affection. The title was developed by Croatia-based Nanobit and is expected to launch soon.
It's time to put on the Dali mask. A La Casa De Papel game is on it's way to Netflix! #GeekedWeek pic.twitter.com/hUjTnYvjAK

— Netflix Geeked (@NetflixGeeked) June 10, 2022
The streaming service is also going to add a new La Casa De Papel game based on the popular Spanish heist crime TV show. Netflix says the game will see players pulled into a heist to rob a shady billionaire's casino in Monaco. The game was developed by Colombian developer Killasoft and will be launched soon.
How To Access Netflix's Games?
To access games on Android, you need to tap on the new Games tab in the Netflix Android app, which lists the games. After choosing a name, users are redirected to the Google Play store to install the games just like any other app. Once the games are downloaded, they can be played at any time by tapping them on the Netflix app or on the home screen of an Android device. For iOS, Netflix uses a similar system where users are redirected to the Apple App Store to download. The games will also require users to authenticate with their Netflix membership information in order to start playing.