After years of resisting advertisements on its streaming services, Netflix is now open to offering lower-priced tiers with ads, co-CEO Reed Hasting said on Tuesday. He said during the company's prerecorded earnings conference call, however, that it "makes a lot of sense" to offer customers a cheaper option.
Netflix Never Did It Before
Not having commercials during its programming has been a hallmark of Netflix's corporate image as a disruptive force in TV. Even as the company moved ever closer to the broadcasting ideal of offering something for everyone, it resisted — or even scoffed at — the idea of bringing in ads.
Why Netflix Is Doing It Now?
Firstly, Some of Netflix's biggest competitors already offer cheaper, ad-supported plans, including Hulu, HBO Max, NBC Universal's Peacock, and Paramount+. In addition, Disney has outlined plans to launch an ad-supported version of Disney+ starting late in 2022 in the U.S.
Secondly, in an effort to lure more subscribers, Netflix has increased its content spend, particularly on originals. To pay for it, the company hiked the prices of its service. Last month, Netflix reported those price changes are helping to bolster revenue but were partially responsible for a loss of more than 200,000 subscribers in the U.S. and Canada alone during the most recent quarter. It also forecasted a 2 million sub loss for the second quarter. Netflix said all of this was "largely the result of our price change" and that's why they are planning to roll out a lower-cost version of its streaming service with ads.
#MediaMonday
After losing 200,000 subscribers, Netflix announces it's ready to begin incorporating ads into a lower-tier subscription service. #netflix #netflixcommercials #netflixads #ott #streaming #digital #tv pic.twitter.com/TCMsHhs9eR

— Marketing Keys (@MarketingKeys) April 25, 2022
In addition to these, rampant password sharing, inflation and the ongoing Russian invasion of Ukraine caused a loss of revenue, so Netflix is trying to make up for that by betting on ads.
What do Netflix Execs say about it?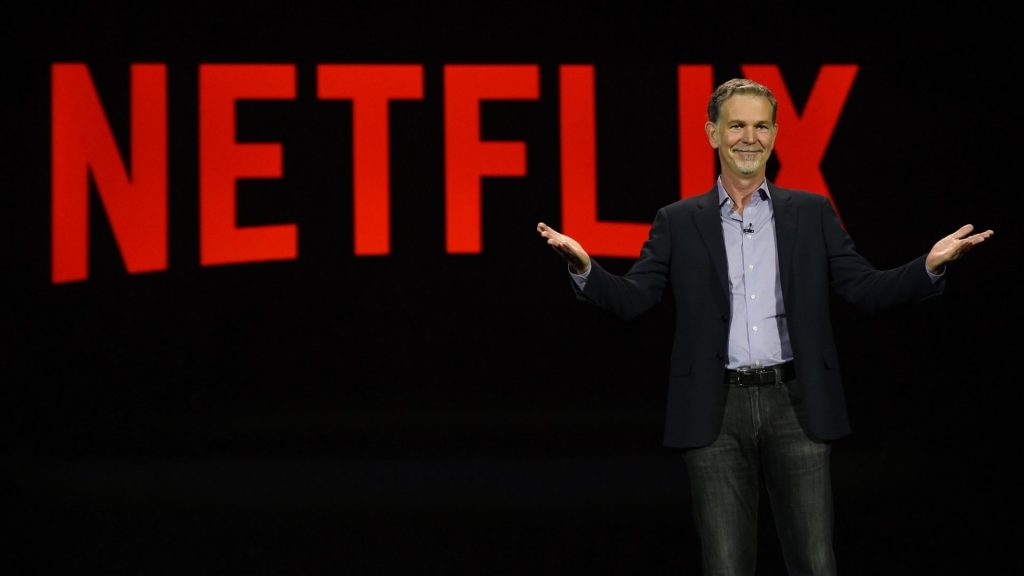 "Those who have followed Netflix know that I have been against the complexity of advertising, and a big fan of the simplicity of subscription," Hastings said. "But as much as I am a fan of that, I am a bigger fan of consumer choice. And allowing consumers who would like to have a lower price, and are advertising-tolerant, get what they want, makes a lot of sense."
Advertisers Are Eager To Get Into Business With Netflix, But Why?
Advertisers have been eager to get into business with Netflix for years, and given the sheer scale of its user base — nearly 222 million worldwide, and 74.6 million in the United States and Canada — it's easy to understand why. Netflix is the last, biggest piece of untouched real estate in the streaming world for ad buyers, and as the number of people who subscribe to cable or satellite service continues to shrink, it represents a huge opportunity to reach, however, many millions of people that will opt into the cheaper tier.
When Netflix Is Going To Do It?
Though Ads are coming, it may take some time. Netflix is famous for trialing, testing and fine-tuning features on its services, that is why it's going to be late. The option likely wouldn't be available on the service for a year or two, Hastings said.
Cost Of Netflix's AVOD Tier
No details have come to light about what Netflix's AVOD (Advertising-Based Video On Demand) tier would cost or how advertising would be presented. However, in the U.S., Netflix's standard two-stream HD plan is $15.49/month.

Netflix Won't Force Anyone To Watch Ads
The company will be adding a new, cheaper service plan that includes advertising, but will also keep ad-free plans for its existing subscribers. "If you still want the ad-free option, you'll be able to have that as a consumer," Hastings said. "And if you would rather pay a lower price and you're ad-tolerant, we're going to cater to you also."
Netflix Is Already Advertising In Some Of Its Original Content, Watch How?