After bad weather disrupted a scheduled undocking Saturday, the world's first all-private crew to the International Space Station are stuck there for at least another day.
Due to excessively strong winds at splashdown locations off the coast of Florida, NASA, SpaceX, and the company Axiom Space, which is sponsoring the private Ax-1 mission, have canceled plans to undock a SpaceX Dragon carrying its four-man crew.
The First All Private Crew Mission
On April 8, SpaceX's Ax-1 mission launched, carrying four commercial astronauts for Axiom Space, three of whom were paying passengers, on a brief journey to the International Space Station.
Paying passengers Larry Connor, an American entrepreneur; Mark Pathy, a Canadian entrepreneur; and Israeli investor and entrepreneur Eytan Stibbe make up the crew, which includes commander Michael López-Alegra, a former NASA astronaut.
The flight has cost Connor, Pathy, and Stibbe a staggering $55 million apiece.
The Ax-1 astronauts have completed a variety of experiments, assisted with the minting of NFTs aboard the station, participated in educational outreach initiatives, and enjoyed their time in space.
When Will The Crew Return?
The Ax-1 mission was originally supposed to undock and return on Tuesday, April 19th. The mission was supposed to only last 10 days in space (8 days at the space station).
Due to the weather, the undock and return of the crew have been canceled two times.
The Ax-1 Dragon capsule is planned to splash down near the Florida coast at about 1 p.m. EDT (1700 GMT) on Monday, April 25 if it can undock late Sunday.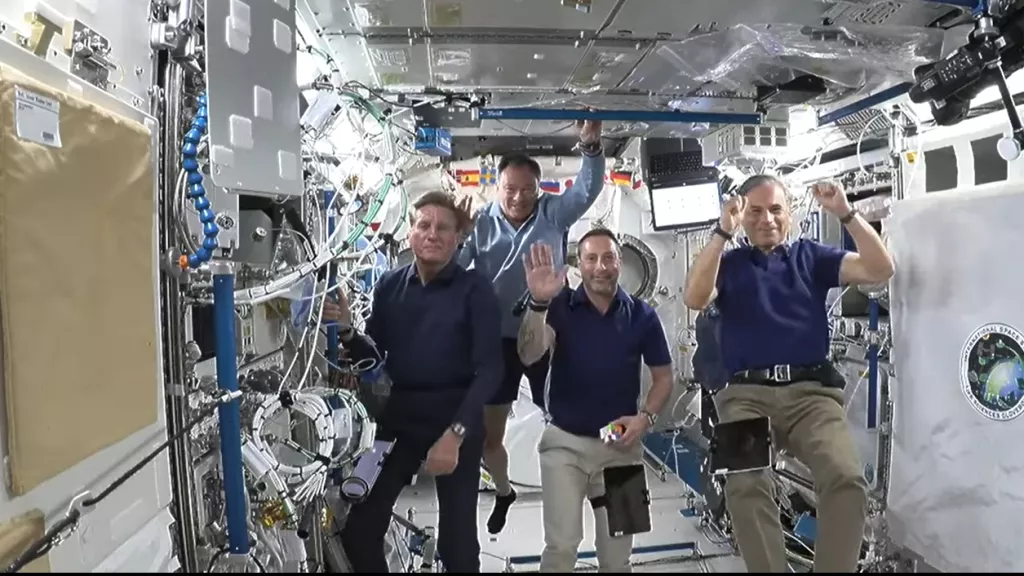 Will There Be More Private Crewed Missions To Space?
This is the first mission in a much larger Axiom Space campaign. The business is presently working on its own space station, known as Axiom Station, with the first module scheduled to launch in late 2024.
Axiom Space CEO Michael Suffredini revealed during the press conference that it is intended to help replace the ISS when it is finally retired and deorbited.
If all goes well, we may see Tom Cruise aboard a future Axiom Space flight filming scenes for an upcoming film.