Former President Donald Trump stated in an interview published Thursday in The Washington Post that he planned to march on the US Capitol with his followers on January 6, 2021, but that his secret service prohibited him from doing so.
"Secret Service said I couldn't go. I would have gone there in a minute," he said.
During the interview, the former president mentioned the size of the crowd on that day. He stated that this was the biggest crowd he has ever seen.
Trump refused to accept responsibility for the attack on the capital that day.
During the interview, Trump also declined to say if he would appear before Congress in connection with the current inquiry into the events of January 6.
What Happened On January 6th?
A violent and highly armed crowd of supporters of outgoing President Donald Trump invaded the United States Capitol on the afternoon of Jan. 6, 2021, while Congress was gathering to certify the results of the 2020 presidential election.
Their sole purpose was to overturn the election and make Donald Trump win again. Trump never asked the crowd to stop at any moment of the attack.
Five people were killed in the coup, including a Capitol Police officer who was beaten by rioters.
What Happened To The Rioters?
More than 725 individuals were arrested for storming the US Capitol building. Only around a tenth of those arrested, 71 people, have been sentenced to prison.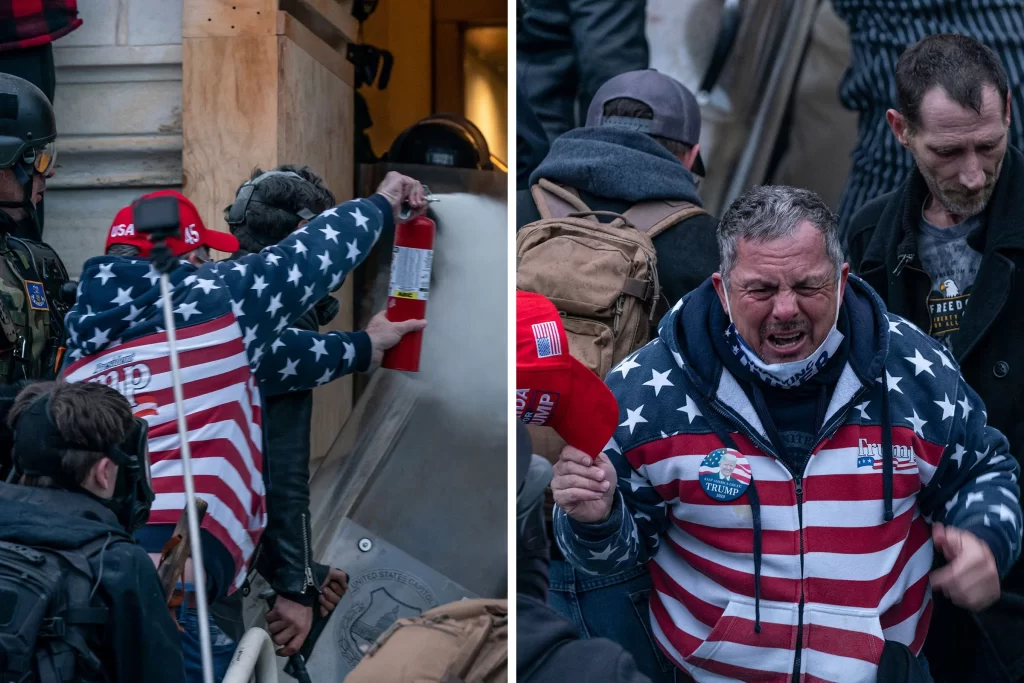 According to the United States Attorney's Office for the District of Columbia, 31 offenders were sentenced to jail, with those who engaged in violence or threats receiving heavier sentences.
Hundreds more cases are expected to be decided in the following months, with many punishment hearings already scheduled for 2022.