The Biden administration announced on Wednesday that the moratorium on federal student loan payments, interest, and collections will be extended once more, this time until August 31.
What began at the start of the pandemic, the loan repayment freeze began in March 2020 and will now continue for at least two and a half years, giving tens of millions of debtors a rare break in their financial circumstances.
The Trump and Biden administrations have extended the moratorium for the seventh time in total.
How Bad Is Student Loan Debt In The US?
Over the last decade, the student debt crisis has grown by 144%, putting 45 million Americans on the hook for $1.7 trillion in loans.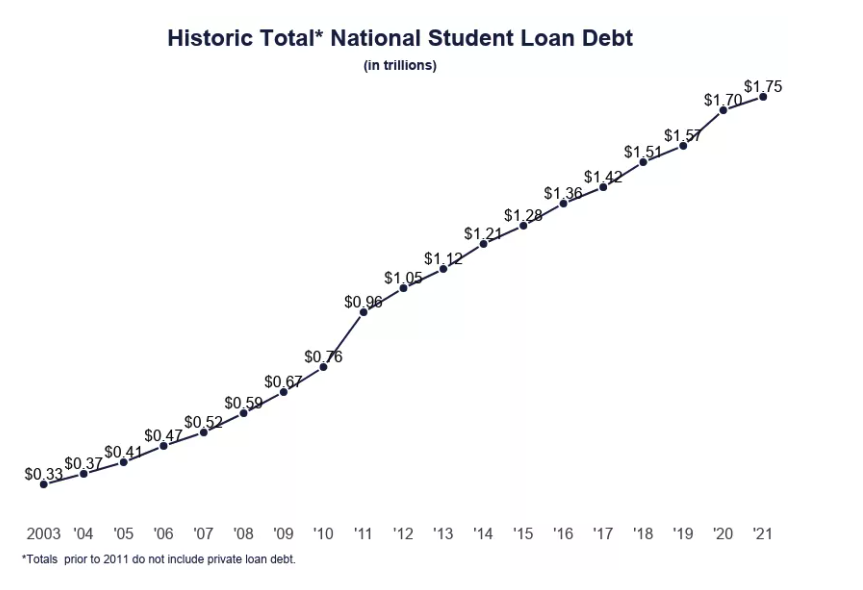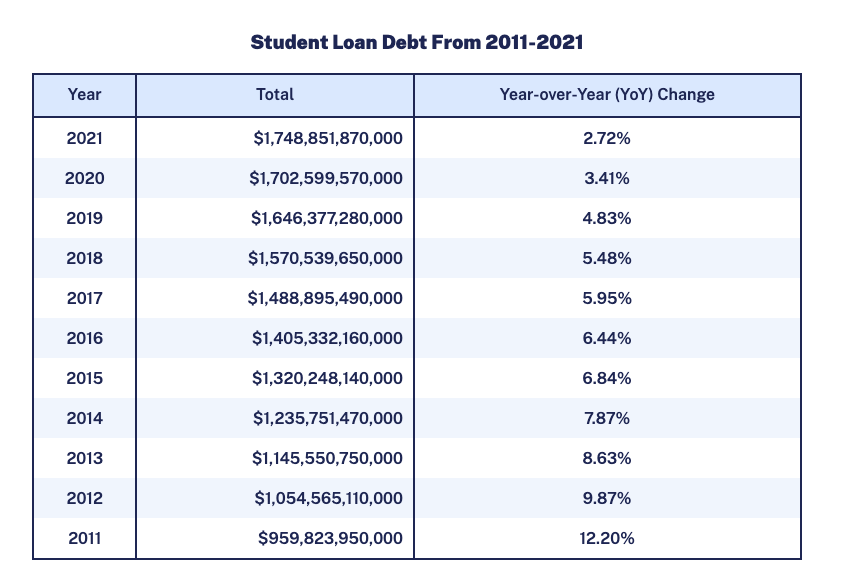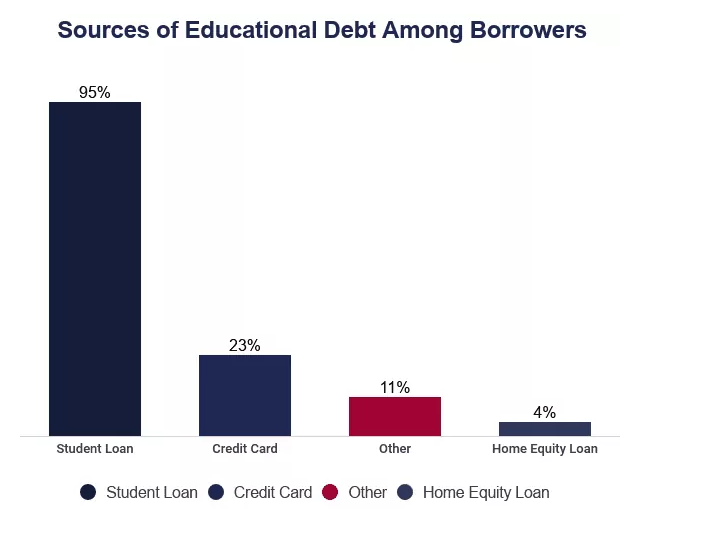 How Does This Affect Student Loans?
According to the most recent department data, 500,000 federal student loan borrowers have been repaying their debts throughout the pause, out of a total of more than 43 million.
Democrats were hoping the extension will be longer than it was.
The student loan payment pause has got to be extended until at least 2023. With rising costs and still building back from the pandemic, this is not the time to make borrowers start paying again.

— Senator Patty Murray (@PattyMurray) April 3, 2022
Biden's Republican critics are furious over the extension, claiming that the hold on interest and payments has cost the federal government at least $95 billion.
Will Student Loan Be Canceled?
Biden ran in the hopes that he will cancel the student load in 2022. As he starts his second full year as president, there are no signs or hopes that student loan debt will be forgiven or canceled.
It's possible that the Biden administration is still looking into ways to eliminate some student debt. It's also possible that the government has no plans to cancel the debt but is hesitant to say so ahead of the contentious midterm elections.