Dallas – The United States has started issuing the new "Next Generation" passport to fight counterfeits & make the immigration process smoother.

While the older passports will still work fine till their expiration date, you can expect your next passport to have a new look with new technologies to make your immigration process smoother.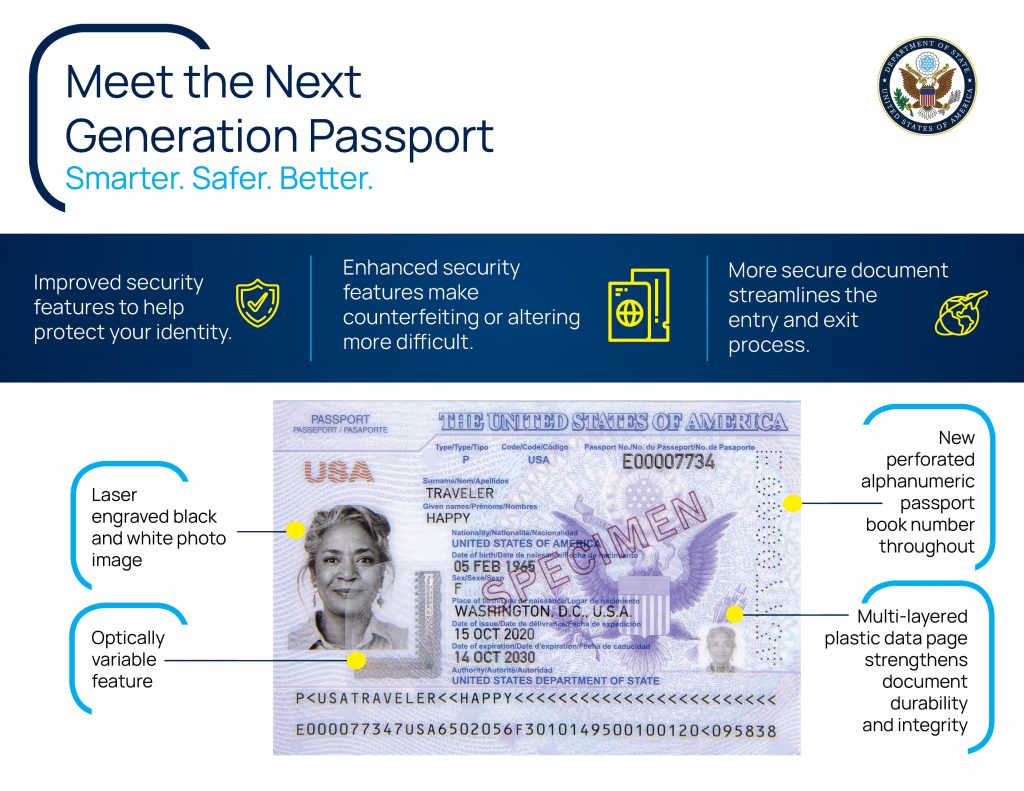 What Exactly Is Next Generation Passport?
The New Generation Passport (NGP) is a new kind of passport to fight counterfeits & make the immigration process smoother. The noticeable changes on the previous "ePassport" and "NGP" passports are the polycarbonate page ( like a credit card ) to help immigration offers process you quicker and faster. It also includes a new type of passport number that begins with a letter followed by 8 digits. The main idea is to make new passports hard to counterfeit.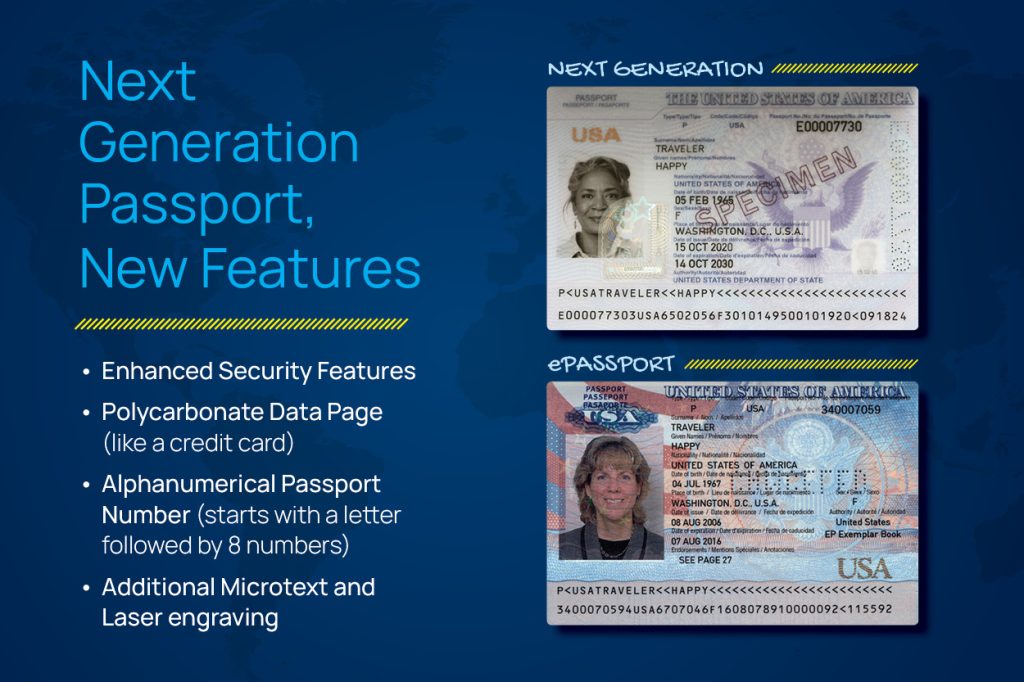 Do I Need To "Upgrade" To The New Passport?
No. There is no need to upgrade nor are you allowed to request new "upgraded" passports. The older passports work just fine & they are good till the expiration date. You do not need to worry or even take any action.

The state department has made it clear that people will not be able to request new passports. They will be released on a random basis starting June of 2021.
Why Did the United States Release New Passport?
The United States released a new passport for several reasons. First, the older "ePassport" technology has been around for a long time & they are at higher risk of being modified. Second, The New passports have technologies to help you go through the immigration process much faster.
Will Other Countries Follow United States Into Releasing "Next Generation Passport"?
Most likely. The idea is to outdated the older technology entirely around the globe so that the documents cannot be tampered with and they are universal wherever you travel.