Six people were killed in Sacramento's worst mass shooting in 2022 early Sunday morning. Around 2 a.m., the shooting occurred near the intersection of 10th and K Streets, in an area leading to the Golden One Center, where the Sacramento Kings play basketball.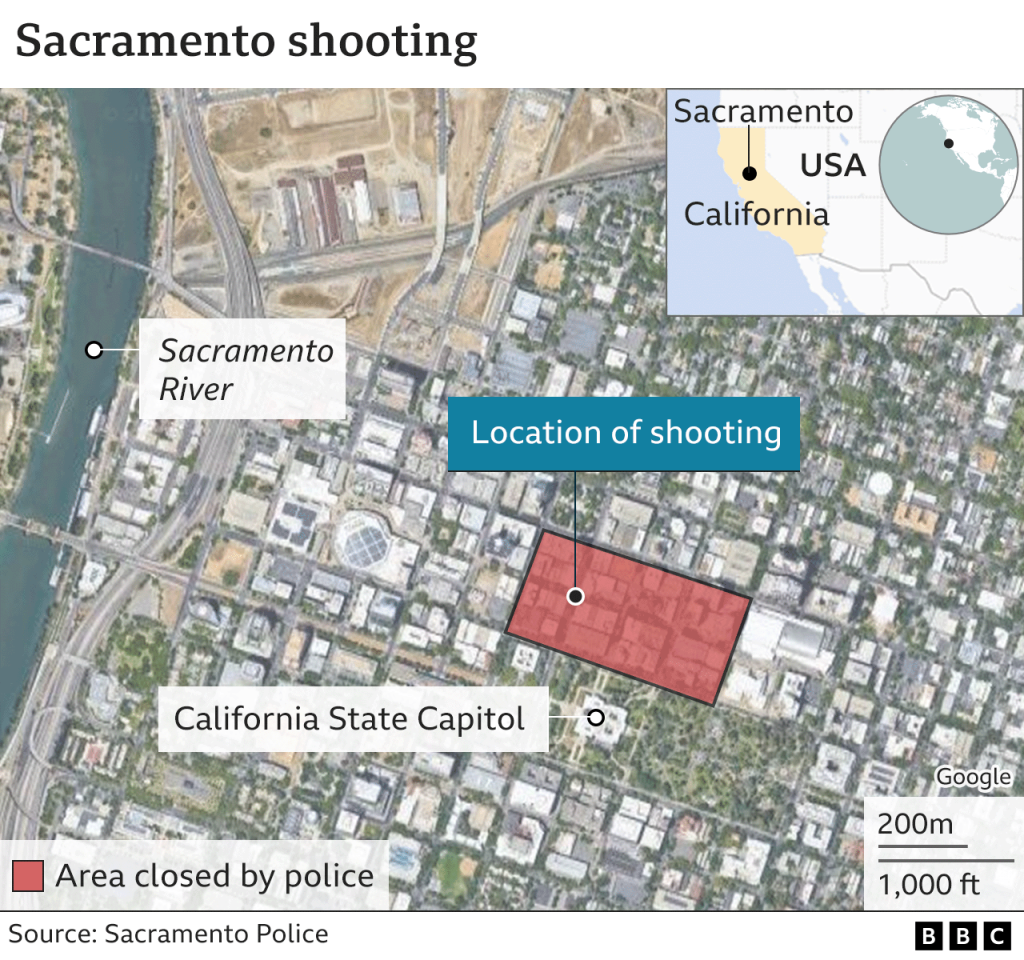 The tragedy is guaranteed to intensify the existing debate in the United States regarding gun violence and the proliferation of lethal firearms.
What do we know so far?
The police said no one is in custody as they search for the shooters. They've stated that they're looking for more than one shooter. Police are appealing to the public for assistance in locating anyone who may have been involved in the heinous crime.
A police camera at an intersection near the shootings captured footage of the conflict. Police also discovered a stolen firearm from the scene, according to the chief of police.
The reason for the mass shooting is yet unknown.
Information About The Victim
According to officials, three men and three women were killed along with 12 injured. However, little is known about the victims.
Sergio Harris, 38, has been confirmed as one of the victims. His mother described him as a "very vivacious young man" who always smiled and never bothered anyone. "And for this to happen," she added, "it's crazy." "And I'm just to the point right now (where) I don't know what to do. I don't even think this is real."
How Are Public Officials Reacting?
President Joe Biden issued a statement in response to the shooting on Sunday evening, calling for the prohibition of ghost guns, often known as unregistered firearms, background checks for all gun sales, and the outlawing of assault weapons and high-capacity magazines.