Dallas – Rookie pandemic investors are still not over the fact that meme stocks like $AMC & $GME have no future. $GME has rallied up almost 3.5% with stock split news. The current price of $172 makes no sense and you should simply ignore this stock.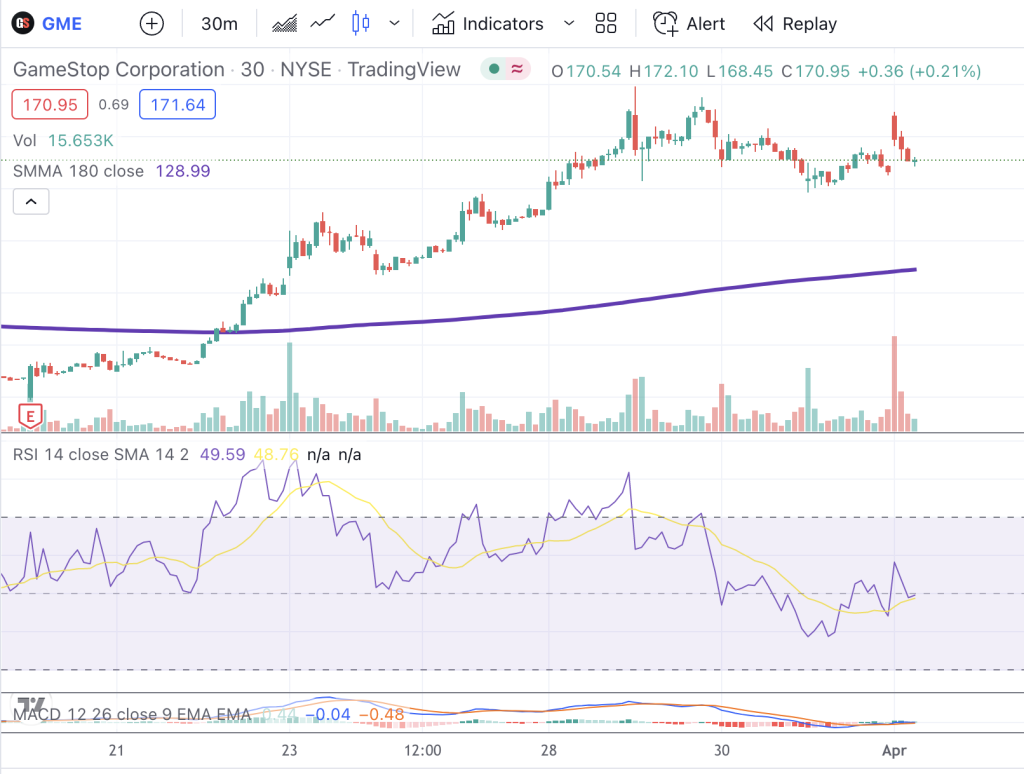 Game Stop ($GME) Split Is A Big Scam
When a stock splits, it doesn't change anything in terms of its finances or its market cap. It's a psychological trick to make rookie investors believe that stock is more affordable. In times when you can buy "fractional shares", it doesn't make any sense. It makes sense when there is a stock split for financial sound companies like $AAPL or $AMZN because it's actually helpful in terms of getting the volume and trading up, but companies like $GME, which have no future, are splitting to make their naive investor believe the price is "low", which in fact is not. The current price of $GME is nonsense!
Stock 101: What Is Forward Split?
A "forward" Stock splits divide up the shares to increase the number of shares a person has in order to increase the market's volume/liquidity. It makes no changes to companies' market cap. Back in the day when you could not buy "fractional shares", it made sense but it doesn't anymore. It makes sense when financially sound companies do the forward split. For example, the upcoming $AMZN split makes sense because A 20-1 stock split means that each share of Amazon today will turn into 20 shares, 1 existing one and 19 additional ones for a company whose stock price is above $3K+ and is financially good!
Disclaimer: Stocks are risky, Play at your own risk. TMN and TheMorningNews.com are not responsible for any gains/losses. We are not licensed, financial advisors.