On Thursday, Russian President Vladimir Putin said that he will enforce international customers of Russian gas to pay in roubles beginning April 1.
Energy is the most potent tool at Putin's disposal as he seeks to retaliate against sweeping Western sanctions for his invasion of Ukraine, as Russia supplies approximately a third of Europe's gas.
Why Is Oil Bought & Sold Using US Dollars?
No matter if oil is bought in Russia or in Saudi Arabia, it is bought and sold using the US dollar.
Oil exporters choose the US dollar since it is the most widely accepted worldwide currency for international transactions. As a result, it is the most practical store of value for collected oil income, which must produce a return in order to be useful.
How Much Oil Does The US Buy From Russia?
Canada, Mexico, and Saudi Arabia provide the majority of America's crude imports. Smaller Latin American and West African countries also ship more oil to the United States than Russia.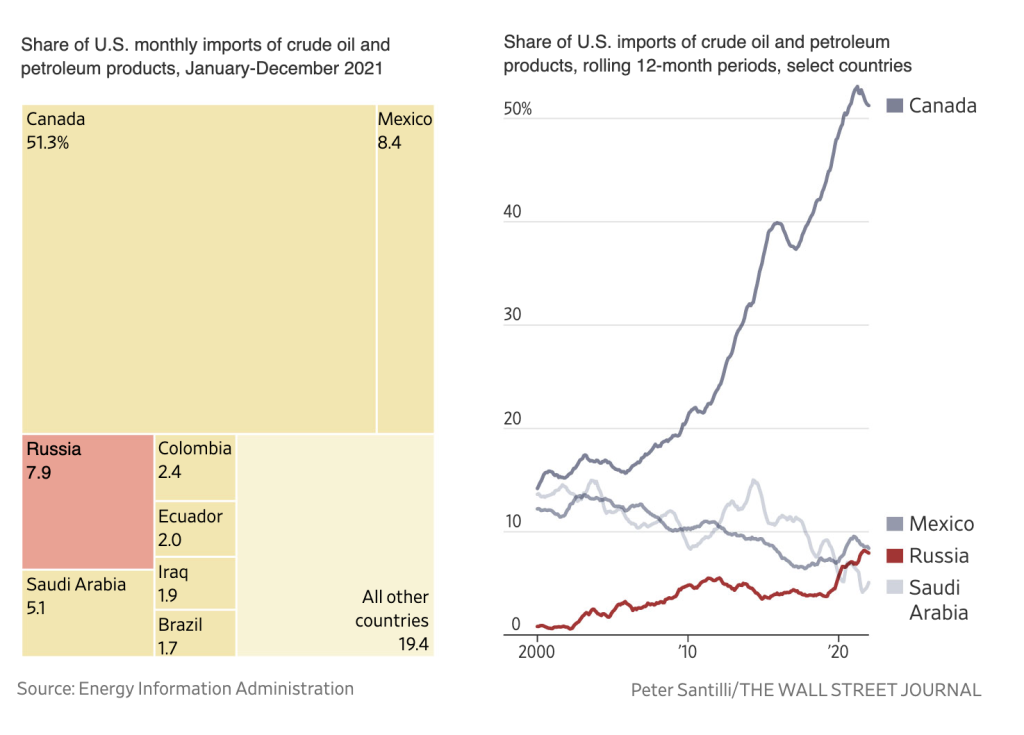 The US gets about 8% or 672,000 barrels a day from Russia.
What Will Rouble Payments Mean For Russia & The World?
The currency choice is significant because it affects whether the exchange rate risk is borne by the buyer or the seller. Because they are paying for the oil and the currency rate to acquire it, this might mean that gas prices in some nations would rise even more.
For Russia, it will help their currency get a boost after it hit an all-time low on February 24th.
How Are Other Countries Reacting?
The decision has been slammed by Western businesses and governments as a violation of current contracts, which are priced in euros or dollars. According to France's economy minister, France and Germany are preparing for a scenario in which Russian gas flows are blocked, plunging Europe into a full-fledged energy crisis.
Most countries are refusing to pay for their oil and gas in the Rouble.