Mustafa al-Kadhimi, the Prime Minister of Iraq got a close save from three explosive drone attacks on his residence in Baghdad on Sunday. Attack explosions left several bodyguards injured.
According to Iraqi security officials and militia sources, the attacks, assumed to be made by Iran-backed militia as a result of pro-Iran groups were rigged out of elections weeks before.
However, political analysts think that it is unlikely for Iran to be involved as Teheran is keen to maintain peace in its western border with Iraq.
The tension was raised because it was thought to be terrorist revenge of powerful Iran-backed paramilitary groups as they have lost their strength in the Iraqi Parliament with a crushing defeat in last month's general election after several attempts to dispute the result.
It also raised a common fear among citizens Shi'ite Muslim groups who dominate the government and most state institutions with paramilitary may start a wide broad civil conflict to take steps against Iran-backed groups, if any such incident would repeat again.
As a result, Baghdad's streets were emptier and quieter than usual on Monday with several militaries and police checkpoints at places.
Iraqi officials and analysts opine that militia made the attack to threaten the government that violence would resort if the government is formed without their existence or if their holds are challenged.
Till now, none has claimed the responsibility, the militia did not want comment and Teheran also remained silent.
No group has claimed responsibility for the attack. Iran-backed militia groups did not immediately comment and the Iranian government did not respond to requests for comment.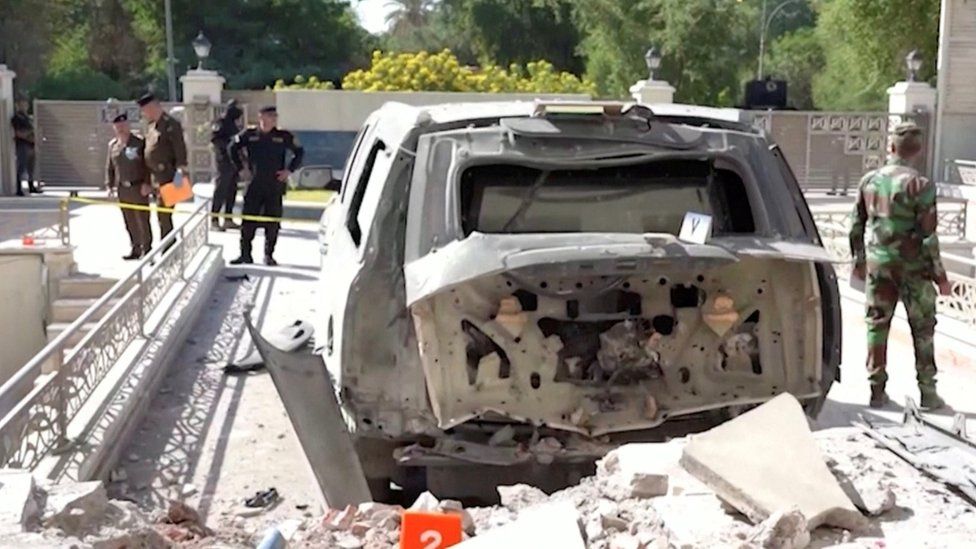 Sources said that Teheran has knowledge about the attack before it happened however, they did not order any. Rather, the commander of Iran's Revolutionary Guards overseas urged Iran-backed paramilitary leaders not to escalate such violence anymore.
Bottom Line: Iraq's Prime Minister had a close escape from three consecutive armored drone explosions to his Baghdad residence on Sunday executed suspected to be done by Iran-backed Militia.