At least eight people are dead and dozens more injured being paddled and stumped Eight Died & Many Injured At Travis Scott Show In Houston In Over-crowded Mass Stumpingduring rapper Travis Scott's performance at the Astroworld Festival outside NRG Park, Houston becoming one of the deadliest concerts in U.S. history.
The primary investigation says an over surged chaotic crowd entered the 50,000 sold-out arena overwhelming security forces and metal detectors.
HPD Chief Troy Finner said despite 367 police officers and 241 security officers were on duty.
Around 9 p.m., when Scott's 75-minute closing performance began, thousands of fans stormed the entrance gates bypassing security and metal detectors pushing toward the stage, causing panic and injuries. Scott stopped multiple times asking security to help them out of the crowd.
Emergency vehicles, lights, and sirens flashing, cut through the crowd several times. Around 55 Houston Fire Department units responded and started performing CPR on the unconscious.
Executive Assistant Chief Larry Satterwhite said, "It happened all at once, it seemed like it happened over the course of just a few minutes."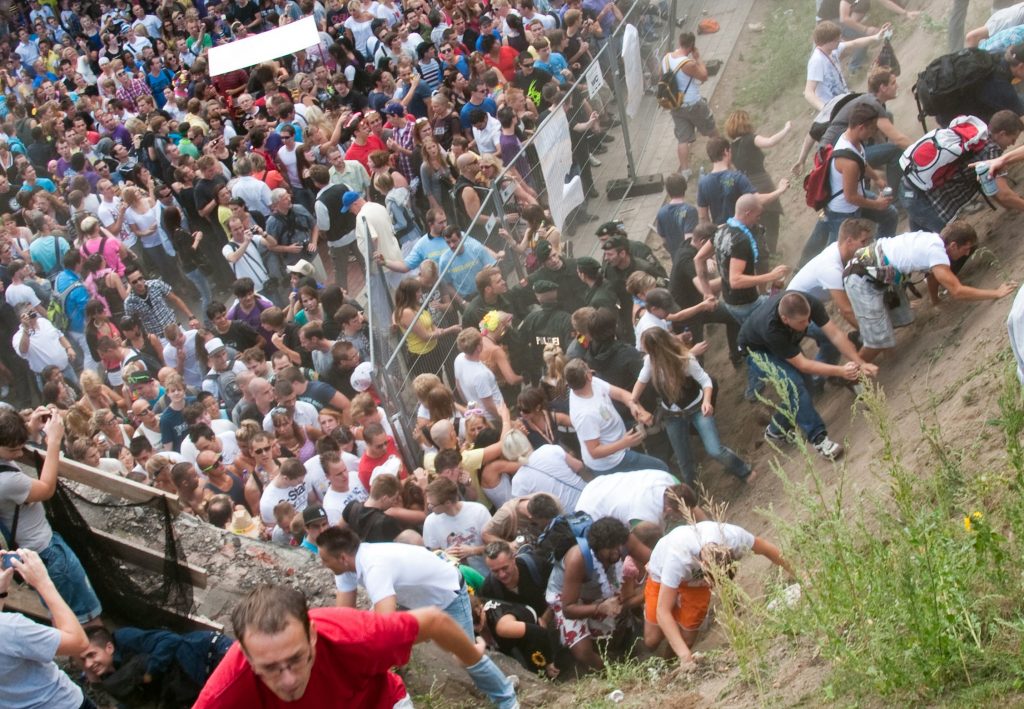 Seventeen people were hospitalized including minors with serious injuries, 11 of whom were attacked in cardiac arrest, and eight were confirmed dead. More than the other 300 were also treated for heat exhaustion, alcohol poisoning, and overdoses.
The concert ended early "in the interest of public safety."
Bottom Line: Eight died & dozens more were injured seriously with heart attacks being stumped in an overwhelming crowd at Travis Scott Show in the Astroworld Festival at NRG Park, Houston.