On Thursday, Britain became the first country in the world to approve an antiviral pill jointly developed by Merck Inc & Ridgeback Biotherapeutics to use in Covid-19 treatment. Oral medicine is expected to play a game-changing role as a booster instrument to fight against the COVID-19 pandemic.
MHRA, Britain's Medicines, and Healthcare products Regulatory Agency recommended the drug, Molnupiravir, to use in patients suffering from mild to moderate COVID-19 with at least one risk factor for developing severe illness, such as obesity, older age diabetes, and cardiac problems.
According to clinical trial data, the drug showed its capability to defuse Covid symptoms within five days after onset.
This is the world's first oral antiviral treatment for COVID-19 to be administered widely in the community.
U.S. advisory agencies will meet on Nov. 30 to review the drug's clinical data for its safety and efficacy to decide authorization to implement.
In Britain, the pill is getting branded as Lagevrio with a recommended dosage of twice a day for five days to implement structural errors into the genetic code of the coronavirus that causes the disease.
If the drug could hit success at the expected level, it will be able to reduce the hazard of vaccinations to millions of people around the world and save lives without vaccines.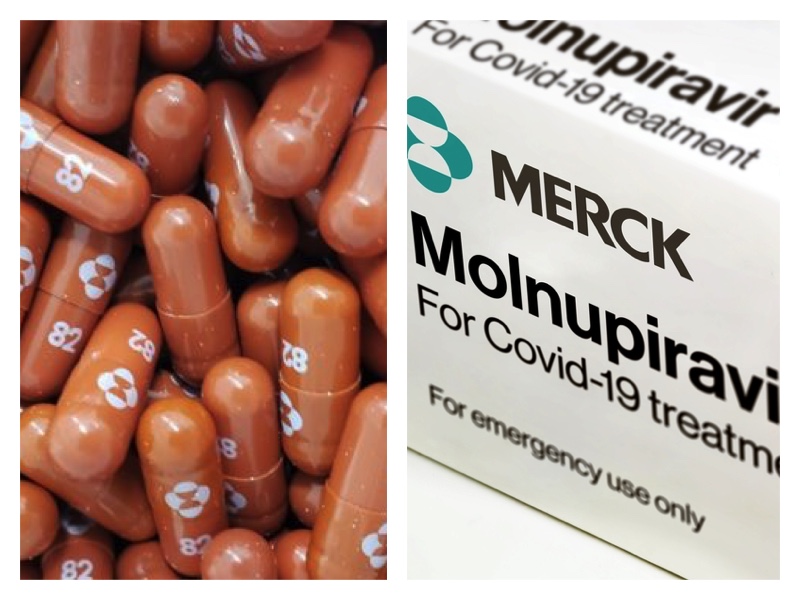 National Medical Director for the National Health Service (NHS) in England, Professor Stephen Powis, said the drug would be administered to patients at higher risk of complications as Britain heads into one of the most challenging winters ever.
Bottom Line: Britain is becoming the first country to approve the oral antiviral drug, Molnupiravir, made by Merck Inc & Ridgeback Biotherapeutics to administer with severe compilations, US authorities are reviewing on November, 30.