An under-construction building collapse in Lagos, the commercial capital of Nigeria left 16 dead and unnumbered missing as rescuers are still combing through the rubble to find survivors after the 2nd night of the accident. Nine people were rescued from the debris alive.
The local authorities of Nigeria suspended the chief architect for an indefinite time and launched an independent investigation to find the cause of the collapse.
The earth-movers, trailers are finding a minimum passage in the neighborhood to clear up the huge pile of a large chunk of debris blocking one of Ikoyi's main roads.
Obafemi Hamzat, state deputy governor of the Lagos state government said the site was sealed by the Government in June for failing to meet structural requirements and anomalies for corrections were demanded before further construction work. It is not clear whether this was maintained or not as this is the most common accidental cause in Nigeria where buildings do often collapse for poor regulatory interference and using substandard materials.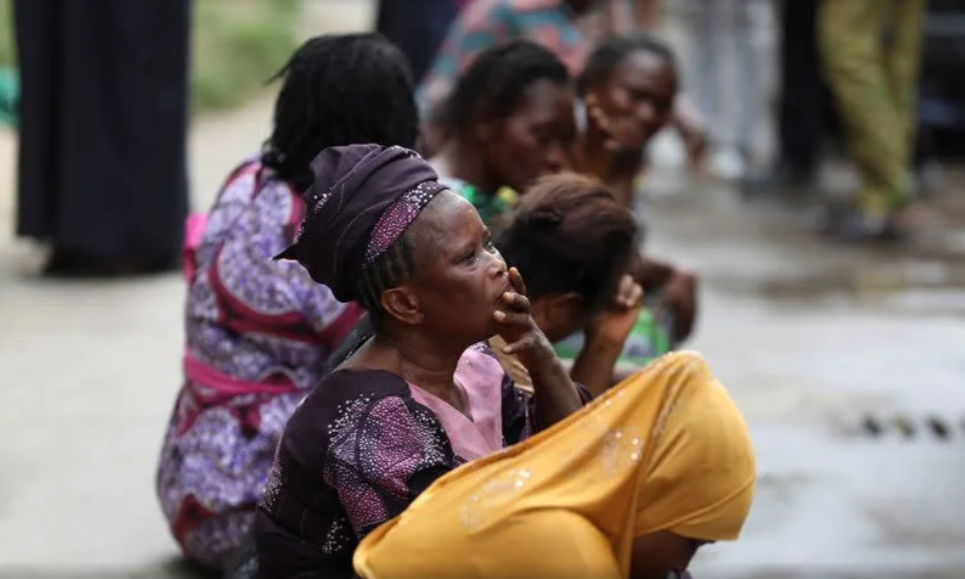 Interviews with workers indicate around 40 people who were there in the site during the collapse may be trapped, however, the exact number is still unknown.
Wailing, prayers, and agitations were seen in nearby gatherings as people assembled there in search of their missing loved ones.
Bottom Line: After 2 days of spontaneous search, 16 dead bodies and nine alive were pulled out of the debris with unnumbered trapped under an under-construction building collapse in Lagos, Nigeria.