On Monday, The White House announced that airlines will have the responsibility to check Covid-19 vaccination proof of air travelers bound to the US and provide contact information to federal officials as a part of the new rule enacted with lifting bans on International travelers.
The mandate of vaccinations is exempted for the foreign travelers aged from 2 to 17 and who were prohibited to take it for other medical complications. However, they must have the negative report of the Covid test done within 3 days before they are travelling to the US.
Other exemptions include travelers from countries with low vaccine availability on non-tourist visas. There is a list of about 50 countries on that bill. However, the individuals have to explain the urgent need for travel on a U.S.-government-issued letter to avail the facility.
Officials said, in terms of vaccinations, CDC will consider the travel period after two weeks of full Covid-19 vaccination or a single dose. Vaccines shall have to be authorized by FDA and/or WHO. Vaccine certificates in either digital or paper form will be accepted.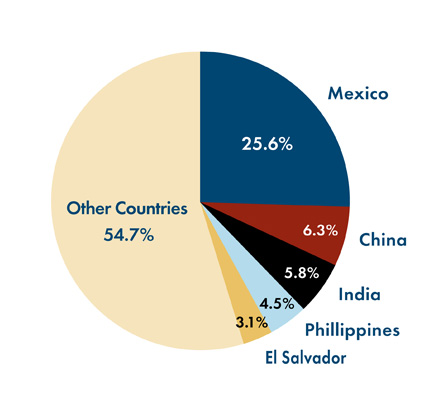 Airlines, hotels, and other travel companies have urged the U.S. Government repeatedly to reopen borders that were restricted from early 2020 at the start of the Covid pandemic during the Trump era and was extended this year under the Biden administration.
Bottom Line: Biden administration is opening air borders to foreign travelers including vaccine exempted individuals from countries with low vaccine availabilities with urgent travel purposes. Children below 18 and people who could not be vaccinated for other medical complications are also allowed to travel with the Covid Test report within 3 days.